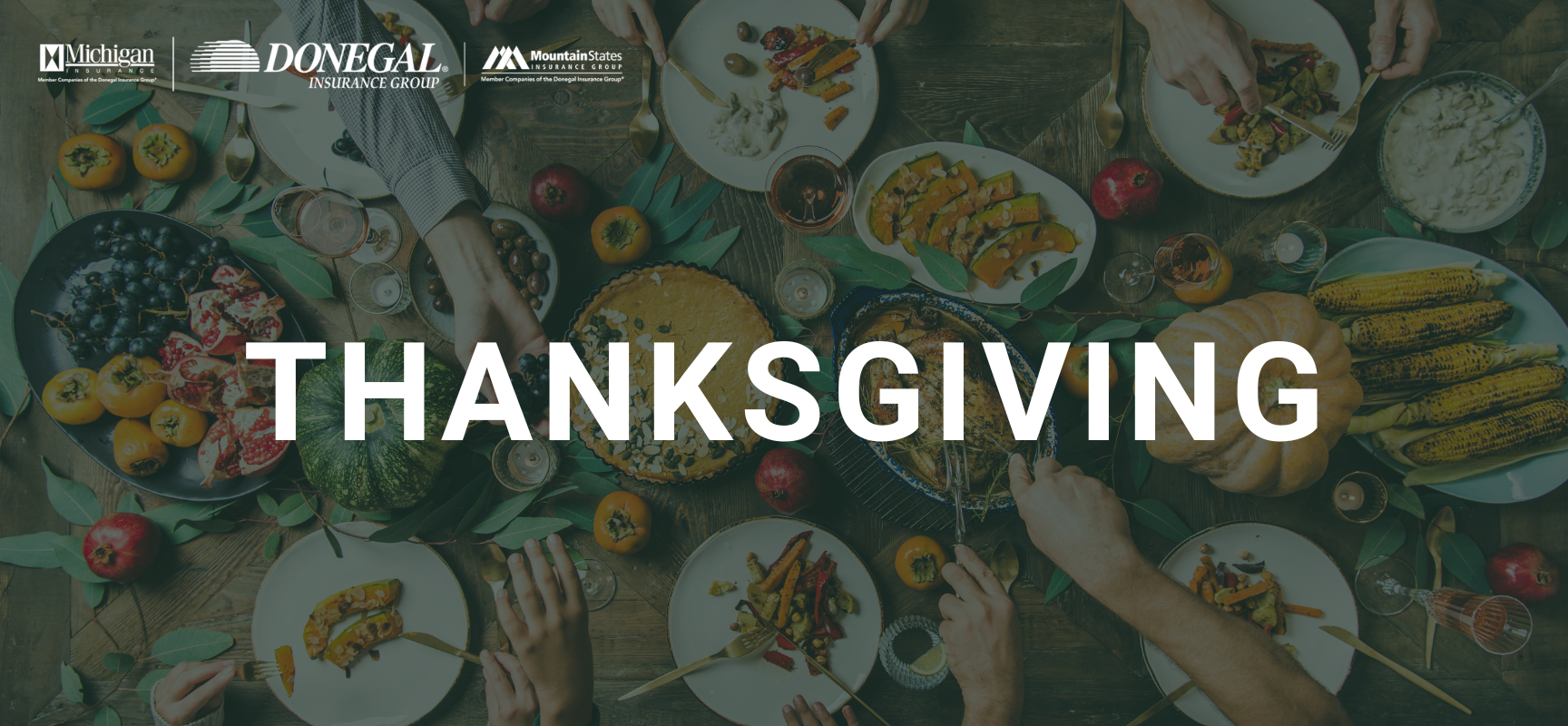 For many, Thanksgiving is a day for gratitude, delicious meals, and quality time with loved ones.
Whether you are hosting the meal or attending as a guest, it is important to stay mindful of your surroundings.  On Thanksgiving, the occurrence of home cooking fires surpasses the daily average by more than threefold, making it the day with the highest risk for home fires. As you prepare to celebrate this special occasion, it is essential to prioritize safety to ensure a joyous and accident-free holiday.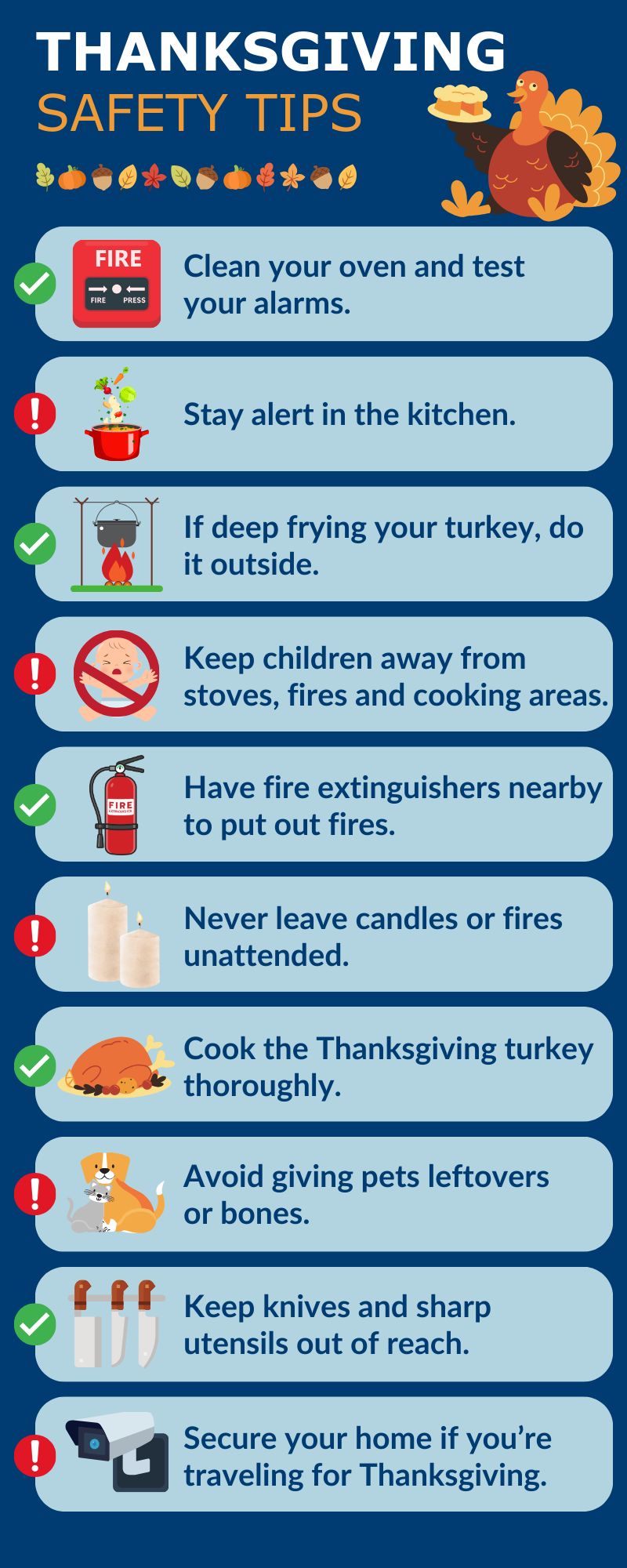 Are you properly insured this holiday season?
As the holiday season approaches, it's crucial to assess whether you are adequately insured to navigate potential risks. From increased travel to hosting gatherings, the festive season brings unique situations that may warrant a closer look at your insurance coverage. Confirm that your home insurance is up to date and provides sufficient coverage for potential mishaps, whether related to cooking accidents, decorations, or an influx of guests.
Additionally, if you plan to travel, review your auto insurance policy to ensure it aligns with your holiday travel plans. Taking a proactive approach to insurance can provide peace of mind and safeguard against unforeseen challenges, allowing you to fully enjoy the holiday festivities!
Learn more about the insurance products offered by Donegal, or contact a local independent agent to get a quote.
…