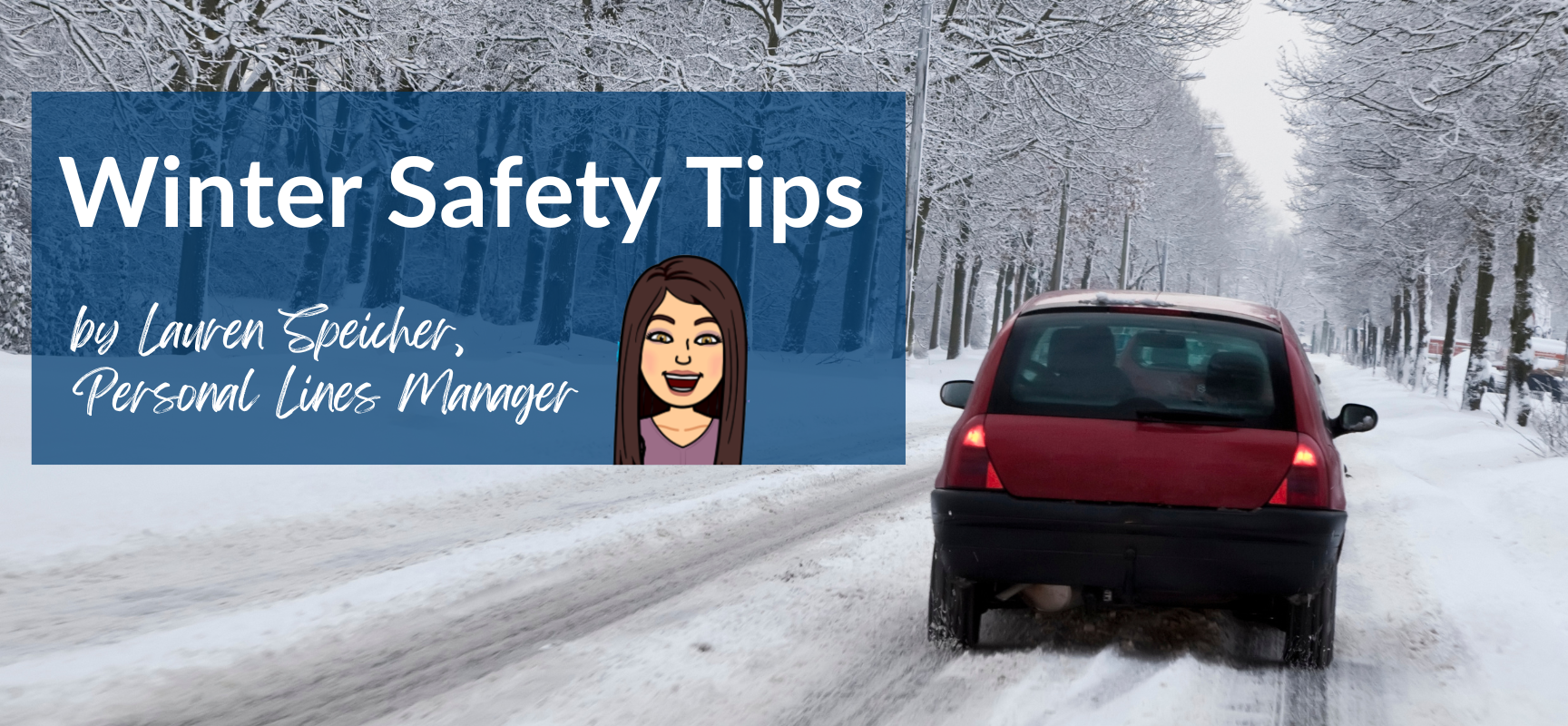 Keep yourself and your loved ones safe this winter by learning how to protect your home and vehicle against freezing temperatures and icy roads.
Donegal's Personal Lines Manager, Lauren Speicher, shares her top winter safety tips to keep your car and home operating smoothly during the cold season.
For Homeowners
Clean dryer vents and avoid running the dryer if you're not at home. Most home clothes dryer fires occur in the winter months, peaking in January. Roughly 2,900 home dryer fires are reported each year, causing an estimated $35 million in property loss.
Check smoke and carbon monoxide detectors. According to the National Safety Council, hundreds of people die every year from carbon monoxide poisoning. Make sure yours is operating properly!

Inspect heating units and chimneys regularly.

Ensure exterior faucets are turned off and hoses are detached. Failing to do so can cause pipes to freeze and burst when temperatures fall below freezing.

Double check to make sure your electric stove top is off during a power outage.
 For Vehicle Owners
Decrease speed and increase distance between your car and the car in front of you. Beware of black ice! This thin coat of transparent ice is often invisible to drivers. Keeping your distance can help reduce the chances of a serious crash.

For truck owners, keep some bags of sand in the bed to help distribute weight. Slick conditions can cause trucks to spin-out. Extra weight in the back can help a truck's stability and traction.

Keep gas filled to above half a tank. This will prevent ice from forming in the tank and fuel lines.
To avoid carbon monoxide poisoning, do not warm up your vehicle inside of the garage, even if the garage door is open. 
Keep children in car seats safe by skipping the big, puffy coats. Dress them in thin, warm layers and cover them with a blanket after they are strapped into the seat. A puffy coat can prevent the harness from being tight enough in the event of a crash. Read more child passenger safety tips here! 
…