Employee Spotlight – Schindel
Donegal Insurance Group would like to celebrate Megan Schindel, a Claim Representative based in our Greenville, Ohio office.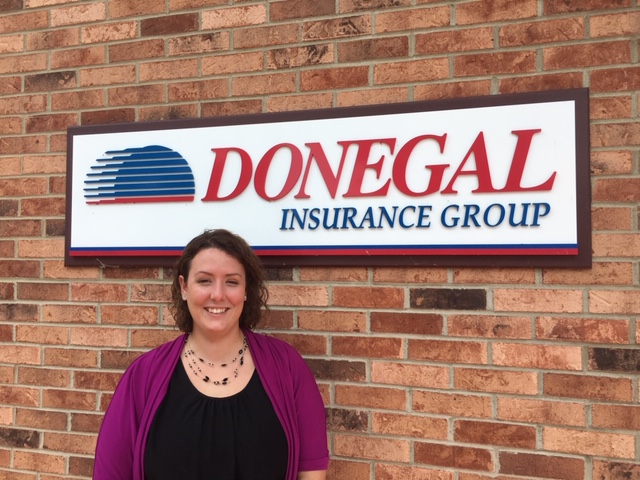 "Megan did an excellent job handling our claim. She is an outstanding employee…she did exactly what she said she'd do and always returned our calls promptly…I'm blown away!"

– Donegal Policyholder
So, who is Megan Schindel? Here are 10 Things to Know about Megan:
1. How long have you worked at Donegal?
Four and a half years
2. What is your favorite part about working for Donegal?
I enjoy working with the people in the Ohio office!
3. What are 3 words you'd use to describe your job?
Engaging, Collaborative, Rewarding
4. How has Donegal helped you in your career advancement?
I had no prior experience with claims or insurance when I started, but Donegal has provided the necessary tools, training and support in order to excel.
5. If you could do another job for just 1 day, what would it be?
Disney Imaginer
6. Where is your favorite place to travel?
Anywhere warm!
7. What is your favorite thing to do on the weekends?
Working on our family farm
8. What is the best book you've ever read?
Gone With the Wind
9. Who is the most famous person you've met?
Jim Tressel, The Ohio State University football head coach 2001-2010. OH!-IO!
10. What is your favorite quote?
Teamwork makes the dream work!
Thank you for delivering outstanding Best-In-Class Service, Megan!