Employee Spotlight – George Ripley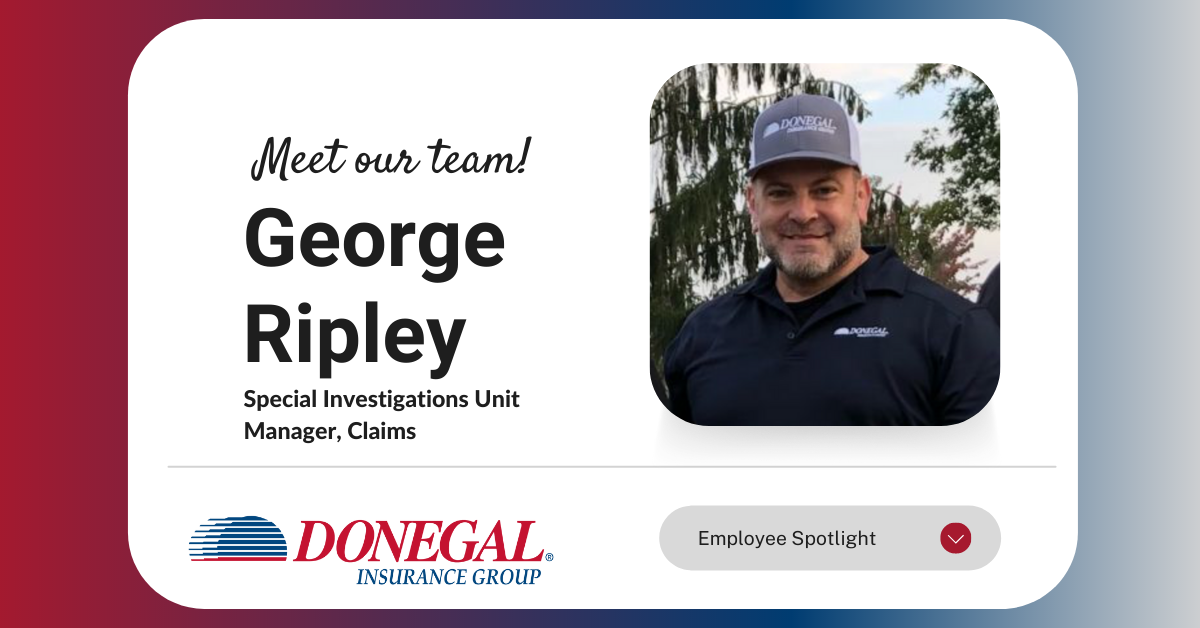 Donegal celebrates George Ripley, the Special Investigations Unit Manager based in our Marietta, PA Home Office!
A former homicide detective for the York (PA) City Police Department for 21 years, George Ripley joined the Donegal team three years ago. He manages Donegal's SIU and all activities related to suspected fraud investigations across multiple lines of business, as well as oversees all investigative support services provided to our claims department. Additionally, George provides SIU fraud awareness training for claims staff, manages antifraud programs, and complies with yearly SIU reporting to Departments of Insurance.
We asked George a few questions to help you get to know him better: 
My favorite part of the job is… I absolutely love investigations! Being able to assist and support the variety of departments and lines of business with information is extremely rewarding.
On the weekends, you can find me… Bicycling, cooking, reading and spending time with my family. I also perform professional magic, so some weekends I can be found sharing magic at weddings, corporate events, fundraisers and festivals.
Ask me about… Psychology, human behavior, or magic. Both psychology and human behavior have a strong nexus in the principles of magic used to entertain people and are equally vital to acquire information during investigations.
The best career advice I've received… Commit to learning every day. There is something to be learned from everyone and in every experience.
What Donegal agents are saying about George:


"George went above and beyond to service our client. Regular updates and constant efforts to recover a stolen vehicle is like nothing else I have ever experienced with any other carrier. Long story short, George tracked a stolen vehicle from our client's location in Smyrna, DE to the port of Newark, NJ and recovered it before it was put on a boat or ended up in a chop shop. I simply wanted you to know what quality person you have in George."
Thanks for all that you do, George!