Donegal Announces First-Ever Jefferson Award Recipients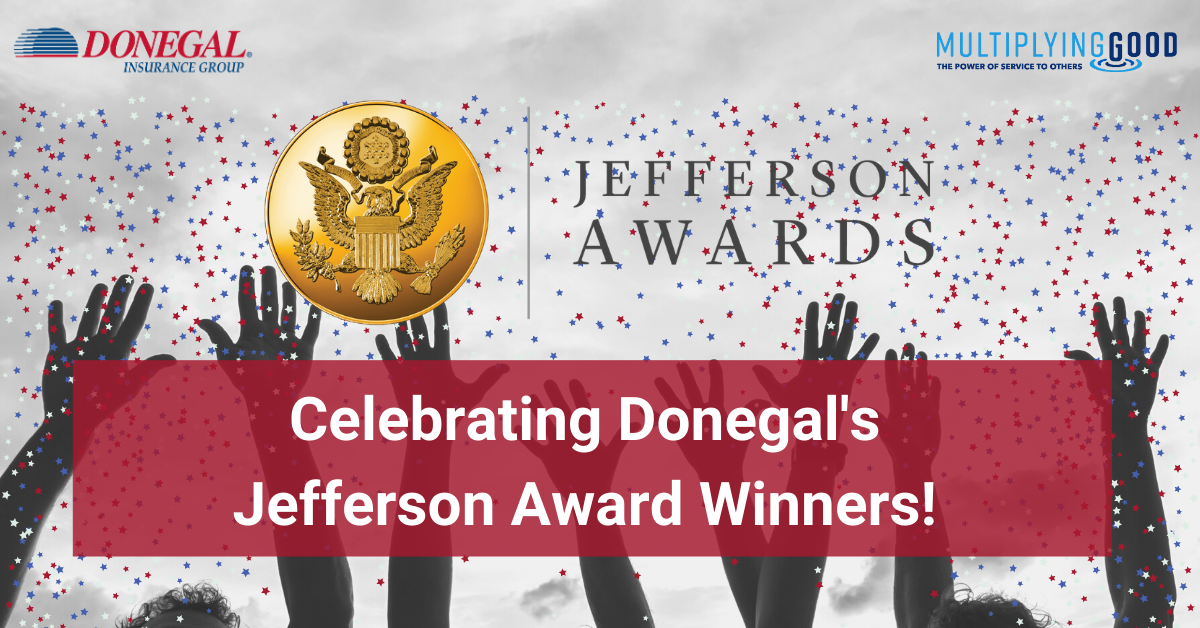 From fighting childhood cancer to giving back to first responders and going on mission trips, our inaugural three Jefferson Award recipients are making a positive difference in their communities each and every day.
For Julie Leschke, a planner at heart, that means giving back by serving as the fundraiser and activity coordinator for the youth program at her church- and being the office point person for supporting her team members when they need it most. For Michelle Layne, a proud member of the Delta Sigma Theta sorority, it means giving her time as the face and planning behind St. Jude's efforts in the Richmond, Va. area. And 1,800 miles west in Albuquerque, for Jason Barnes, it's organizing meals to thank first responders and hospital staff- and training his Standard Poodle puppy, Loki, to be a therapy dog.   
"True, selfless giving. Never puts themselves first. And, a willingness to help that extends far beyond their coworkers in the office." Those were just a few of the words of praise that colleagues levied on our Jefferson Award recipients in their nominating letters.   
Donegal is proud to honor Jason Barnes of our Mountain States Insurance office in Albuquerque, N.M., Julie Leschke of Donegal's Home Office in Marietta, Pa.,  and Michelle Layne of our Glen Allen, Va. office for their efforts in making their communities a better and brighter place for all of us to live and work. 
Over the coming weeks, we'll feature Jason, Michelle and Julie's stories on this blog. Please join us in thanking them for their efforts- and celebrating them on this much-deserved honor.
Do you have a co-worker who deserves to be honored? Nominations are open for Donegal's next round of Jefferson Award winners!
Donegal Insurance Group is proud to join Multiplying Good in honoring individuals making meaningful contributions to our community, and to sponsor CBS21's Jefferson Awards, which puts the spotlight on the unsung heroes in our everyday lives.
Through this partnership with Multiplying Good, Donegal is honoring a total of six team members with Jefferson Awards through early 2021 – one of whom will be selected to represent the company at the annual Jefferson Awards ceremony in Washington D.C. In addition to the winners announced above, three additional award recipients have yet to be chosen. To recognize our appreciation for each winner, Donegal will make a donation to the non-profit of their choice.
A digital program from the national Jefferson Awards event, including links to video clips from winners, can be viewed here.