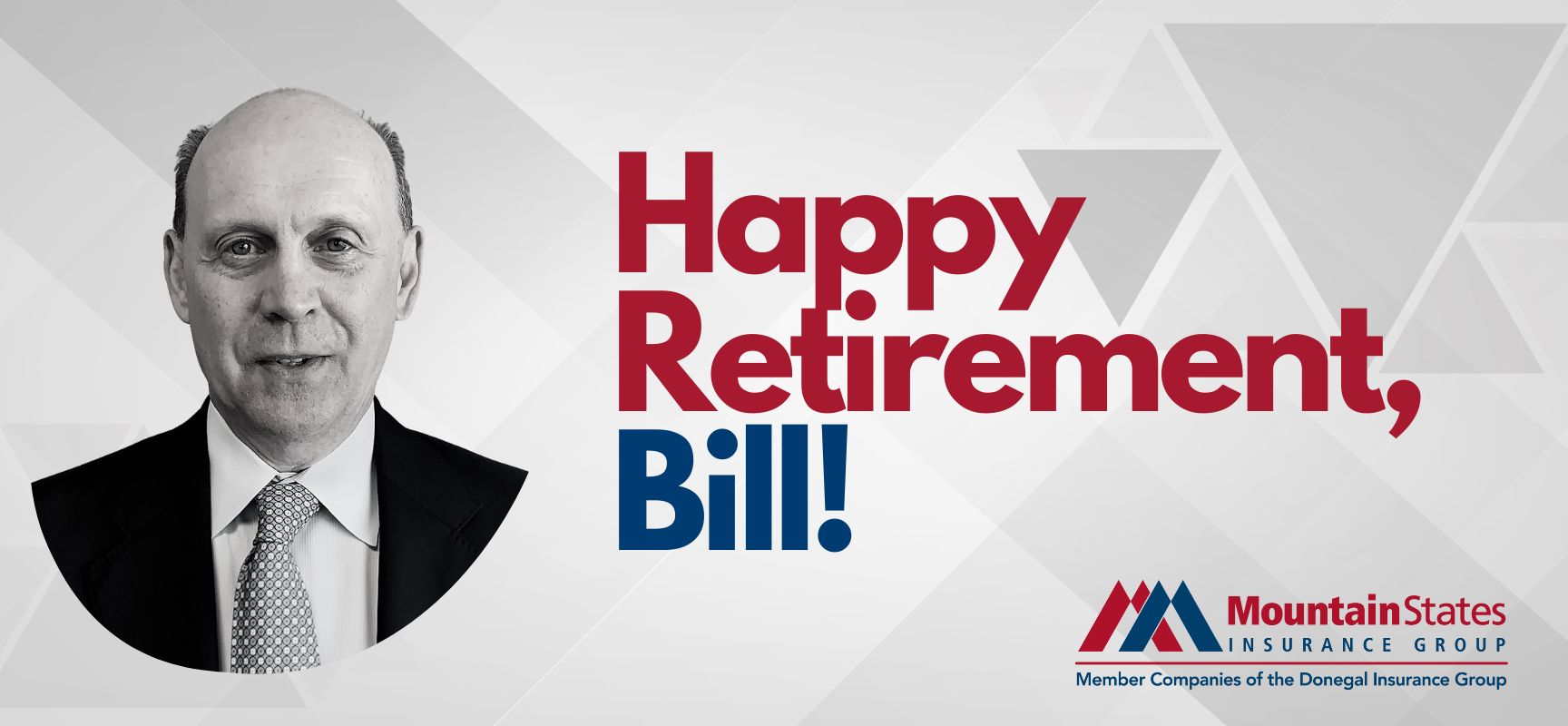 It was Napa Valley, at the turn of the millennium, and Bill Davis was retired – for the first time.
He'd recently sold his wine country bed & breakfast – purchased with his wife a year and a half prior in their quest for a slower pace, after years of the daily grind of working in reinsurance in Manhattan.
"I went to take a job in a winery, just serving wine, and I remember the guy saying to me, 'Why should we hire you? You look way overqualified,'" Davis recalled. "I said, 'I don't want to make any decisions. I just want to come to work and pour some wine and talk to people.'"
For the next year, his biggest decision would be what time he'd need to leave the house for work each day. But retirement wouldn't last.
"I just felt I had so much more to give, and pouring wine for a living wasn't what I wanted to do," Davis said. "My skillset was in insurance, and that's really what I wanted to do."
Looking to the future
In January, Davis retired for the third and final time, capping off a 45-year career, including the last 12 years at the helm of Mountain States Insurance Group. Previously, Donegal named Nicole Leininger to succeed Davis as the incoming Regional Vice President for Mountain States.
With three decades of industry experience, including 14 years at Donegal, Leininger was most recently Donegal's Regional Sales Manager for western Pennsylvania, Ohio, and Indiana. She holds an Insurance Property & Casualty License, and previously spent with 8 years spent at an independent agency.  
Leininger assumed the position in October, working in tandem with Davis until his retirement last month.  
This time, Davis believes retirement might stick.
"I'm going to miss the people I work with. I have nothing but great things to say about Donegal – fabulous, very stand-up," he said. "The company is led by people who are very honorable and stick to their promises. I'm going to miss all of that."
Kevin Burke, Donegal's President & Chief Executive Officer, praised Davis for the valuable contributions he's made over the course of his tenure.

 

"I have thoroughly enjoyed working with Bill over the years, especially during the transition of Mountain States into the Donegal family of companies," Burke said. "Bill's years of industry experience matched with his professionalism, leadership and work ethic have been critically important as we position the Mountain States Region for future success."
Davis pointed to his colleagues and industry friends as what he'll miss most in retirement. "But the day-to-day stuff?" he laughed. "I've been getting up at 5 in the morning since I was 14. So I slept in the other day until 5:30."
'Good bones'
A New Jersey native, Davis grew up admist the hustle and bustle of nearby New York City.
Summers were spent walking across the George Washington Bridge and taking the subway down to Yankee Stadium, where he'd pay 75 cents to watch Micky Mantle slug it out of the park – making it home by 4:30 p.m., without his mother ever knowing.
Following graduation from Rutgers in 1977, "I had two choices," Davis recalled. "Move to Syracuse and work for Allied Chemical, or take a job in insurance in Morristown, N.J. "I decided on insurance and the rest of history."
For 20 years, Davis worked in reinsurance in Manhattan.
"I always loved being in the city," he said. "The pace of the city, the action. Ticker-tape-parades on Wall Street. There was always something going on."
After coming out of his first retirement and returning to the insurance industry from his wine-pouring hiatus in 2001, Davis would spend nearly another decade working in the city, before making the decision to retire for the second time in 2010.
Yet again, it wasn't meant to be.
"I was cleaning out my desk and getting all of my stuff together, happy I wouldn't have to commute into New York anymore," he said. "I got a call from a reinsurance colleague on the board at Mountain States. I said, 'There's no way I'm going to move to Albuquerque!' But I decided to come and take the job. I thought it had good bones. I liked the people, I liked the area."
'We made the right moves'
Looking back on the past decade, "I'm really proud of what we've done here at Mountain States," Davis said. "We did the right things and made the right moves, finding an excellent partner in Donegal, and I'm proud of that for sure."
Davis, said Dan DeLamater, Donegal's Senior Vice President of Field Operations & National Accounts, "is the consummate professional."

"He has been instrumental as a leader at Mountain States, and as a respected colleague across Donegal Insurance Group," DeLamater said. "I am excited about the future for Mountain States and Donegal in the southwest because of Bill's efforts and the team he has cultivated and empowered there."
In his retirement, Davis will stay in the Southwest. There, he's looking forward to keeping one foot in the industry through potential involvement in a few insurance-related boards and organizations.
He might even make a dent in the estimated 975 bottles of red wine in his collection.
"I've been instructed by my wife to finish drinking all of the wine," Davis said with a laugh. "I'll have to live to be at least 95 since that is how much wine I have to drink."