Bauer Hire Positions Donegal's Small Business Arm Strategically into Future
Written by Becca Gregg Sansom, Sr. Corporate Communications Specialist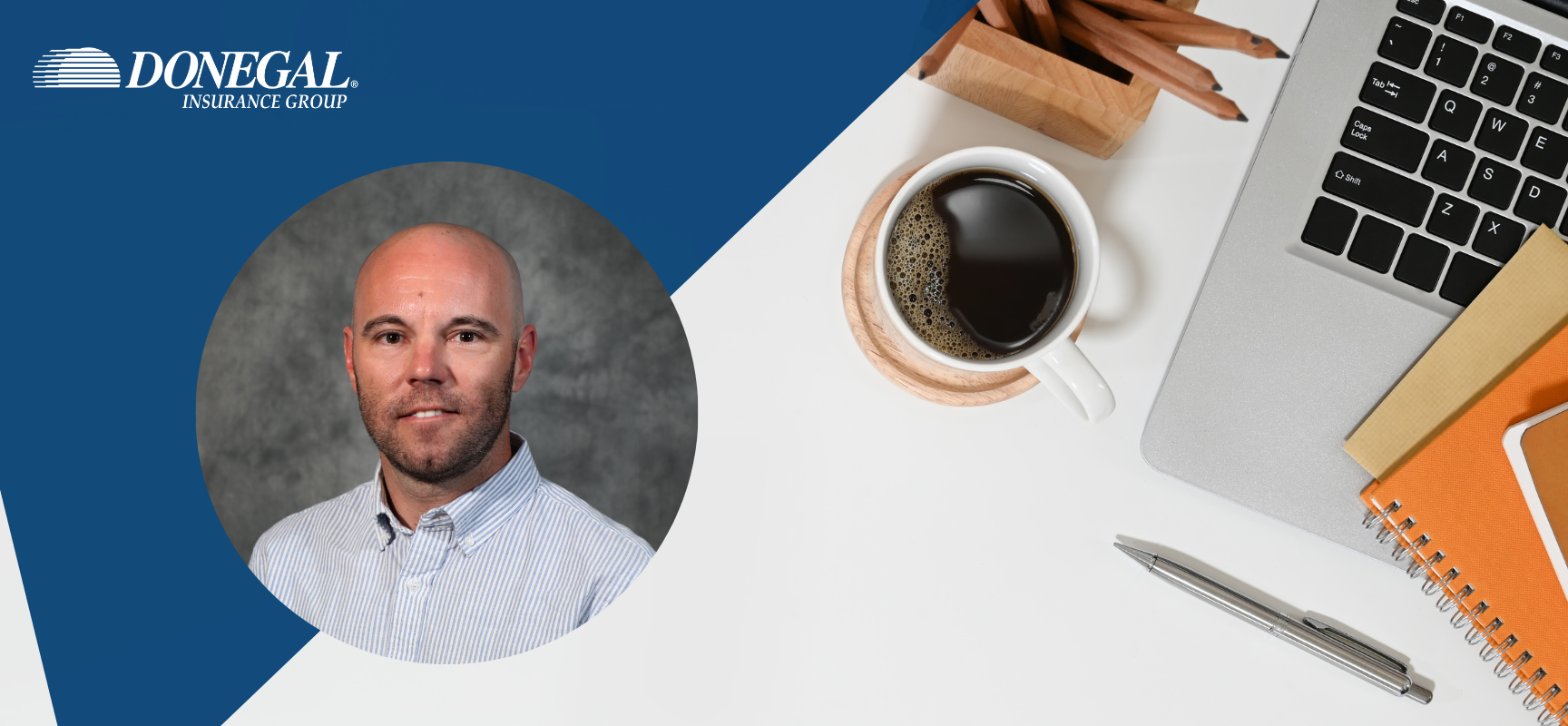 MARIETTA, PA (April 28, 2023) – Donegal Insurance Group® announced this week the hiring of Brandon Bauer as Assistant Vice President of Small Business Underwriting.
In this role, Bauer will lead Small Business strategy and underwriting, playing a key role in operational efficiency, with a focus on new business and renewal underwriting practices.
A proven leader with a background in small business, agency distribution, service and IT strategy, Bauer completed his undergrad and earned his Master's degree in Business from Ashland University in Ohio.
Most recently, he served as Senior Director of Operations at Matic – a Columbus, Ohio-based leading digital marketplace of insurance carriers. Prior to Matic, Bauer was Vice President of Platform Distribution at State Auto, responsible for State Auto's Platform Agents and Small Commercial Lines Underwriting. In this role, he built State Auto's nontraditional distribution organization from the ground up to a $100M sales channel, and led the development of Commercial Lines technology that allowed State Auto to integrate with Commercial Lines comp raters.
In 2020, Bauer began leading State Auto's Small Commercial Underwriting transformation, which included building a support and service team, developing the underwriting data accuracy and agency management functions, and working with Product Management and IT to build capabilities that improved underwriter efficiency. Additional experience includes times spent at Nationwide Insurance in technology, and in digital marketing.
"With his background in small business, agency relationships, customer service and quoting models, Brandon is uniquely positioned to propel Donegal's Small Business operation into the future," said Ryan Bradley, Donegal's Vice President of Commercial Lines Underwriting Operations. "Brandon comes to the table with a reputation for building exceptional teams, developing top talent and delivering great results. We are excited for Brandon to join our Donegal Team." 
###
Contact:
Becca Gregg Sansom
Senior Corporate Communications Specialist
Donegal Insurance Group
Phone: (800) 877-0600, x7450
rebeccasansom@donegalgroup.com