Join Donegal and Support 105.7 The X's Pay 4 Play XIV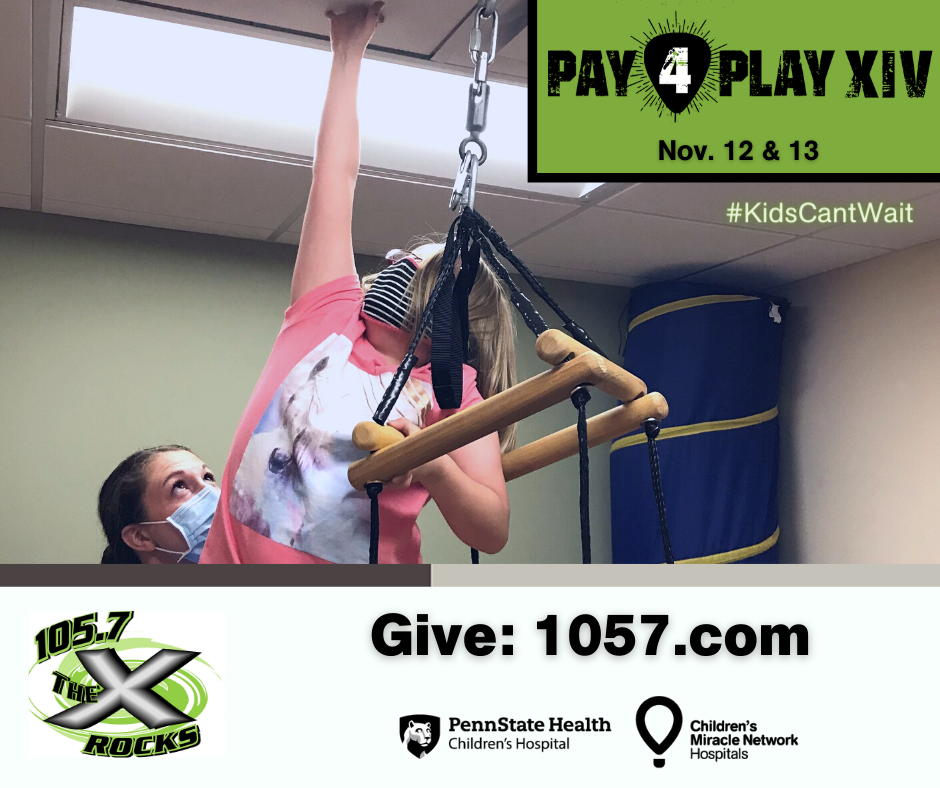 Donegal is pleased to partner with Children's Miracle Network (CMN) at Penn State Children's Hospital as a Miracle Match Sponsor of The People's Pay 4 Play XIV this month. We have pledged $2,500 to match all gifts made during between 1:30 p.m. – 2:00 p.m. on Thursday, November 12. 
Tune into 1057.com to watch a live video-stream of the event. Enjoy the antics of Jen Shade and Nipsey, hear from pediatric patient families and learn more about how our support gives kids the #GiftofGrowingUp.
Giving is easy! Your online donation helps families in our community.