Donegal's Christina Hoffman One of Central Pennsylvania's 2022 "Women of Influence"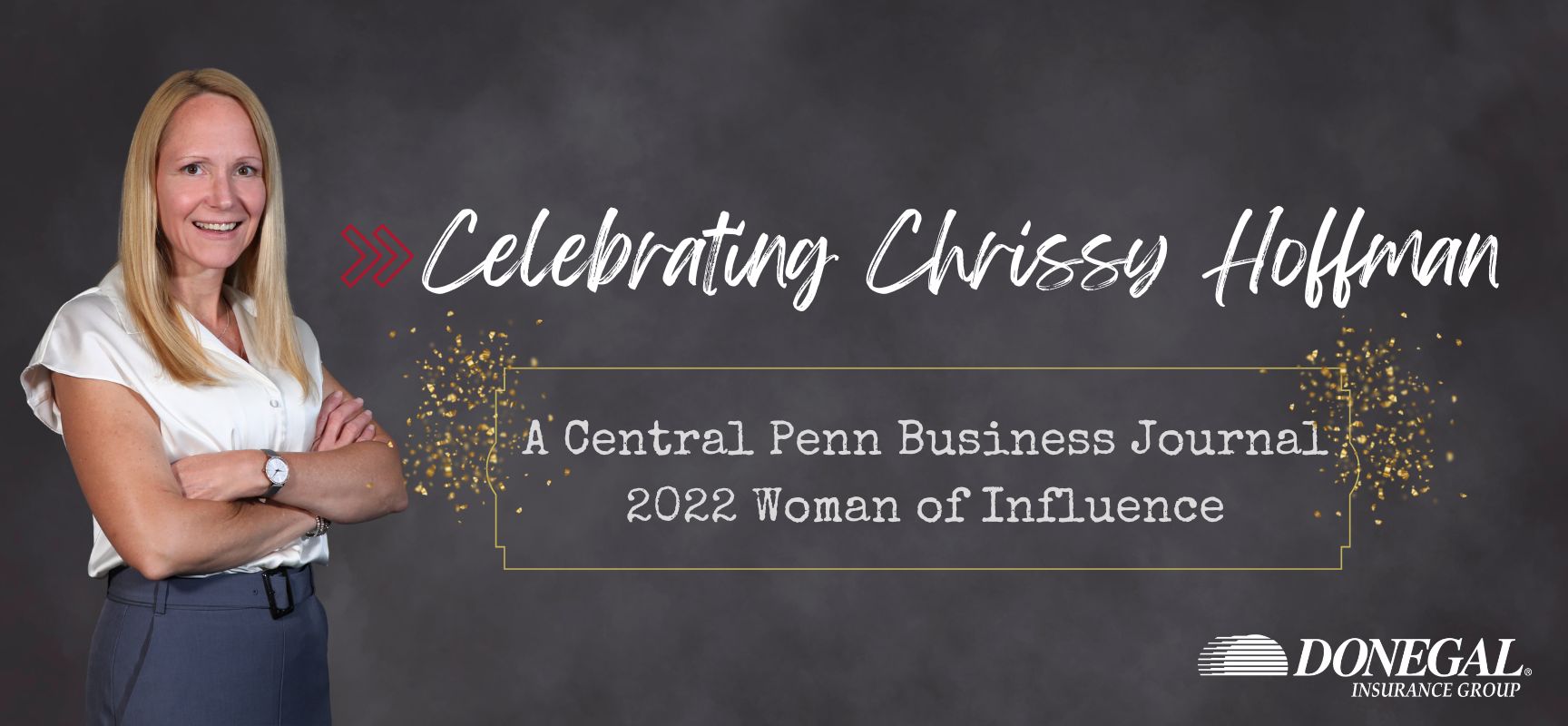 MARIETTA, PA (June 24, 2022) – Donegal Insurance Group® announced today that Christina Hoffman, CPA, CIA, CRMA, has been honored as one of Central Penn Business Journal's 2022 Women of Influence. 
Awarded annually to high-achieving women for their career accomplishments, CPBJ's Women of Influence honor recognizes professional experience, community involvement, leadership and sustained commitment to mentoring.
"It's no surprise that Chrissy has been honored as a Woman of Influence. It's a recognition of what we at Donegal already know," Donegal Insurance Group President & CEO Kevin G. Burke said. "Chrissy plays a critical role in our strategic planning process, and is a valued mentor to her colleagues. Her fresh ideas, dedication and natural leadership challenges all of us to be better."
A 13-year Donegal veteran, Hoffman's role as Senior Vice President and Chief Risk Officer charges her with overseeing any and all internal and external risks facing the company. A graduate of Shippensburg University, she spent her early career focused on accounting and internal controls, before finding her home in enterprise risk management, strategy and compliance.
Within the company, Hoffman is deeply involved in Donegal's various employee engagement committees and is a strategic leader. She's committed to mentoring through various programs – specifically those geared toward women. It's a passion that's reflected through the words of her Donegal colleagues – many of whom credit Chrissy with having a meaningful impact on their own careers.
Mom to two adult sons and a toddler, Hoffman resides in Lititz, Pa. with her husband, young son, and their new puppy. Together with her fellow honorees, she'll be celebrated on June 30th, at the 2022 Women of Influence Event in Harrisburg.

Hear more about Chrissy's impact: Her colleagues share in their own words in the video below!