Employee Spotlight – Dianne Huls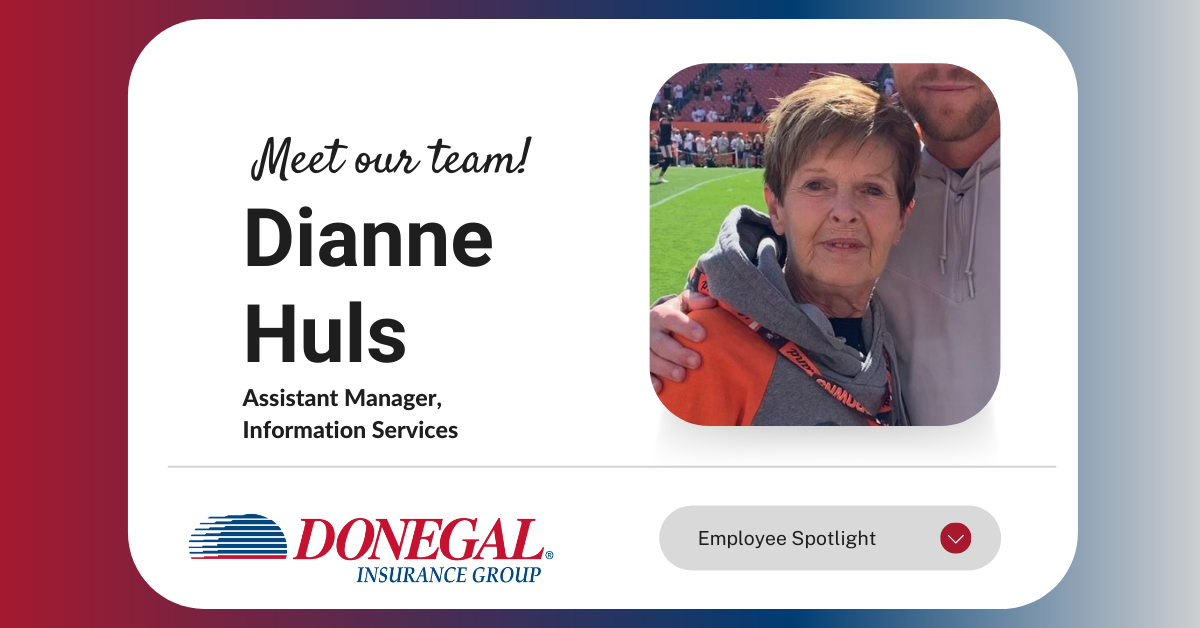 Donegal celebrates Dianne Huls, an Assistant Manager in Information Services based in Le Mars, Iowa. Dianne recently marked her 50th Anniversary with the company!
We asked Dianne a few questions to help you get to know her better:
What do you love most about the work that you do? Everyday has new challenges and changes to improve our products and the ease of doing business with Donegal. I have been so fortunate to work with great people both
currently, and over the years!
Why is the Midwest such a great place to be? Le Mars is a great small community to live in and raise a family.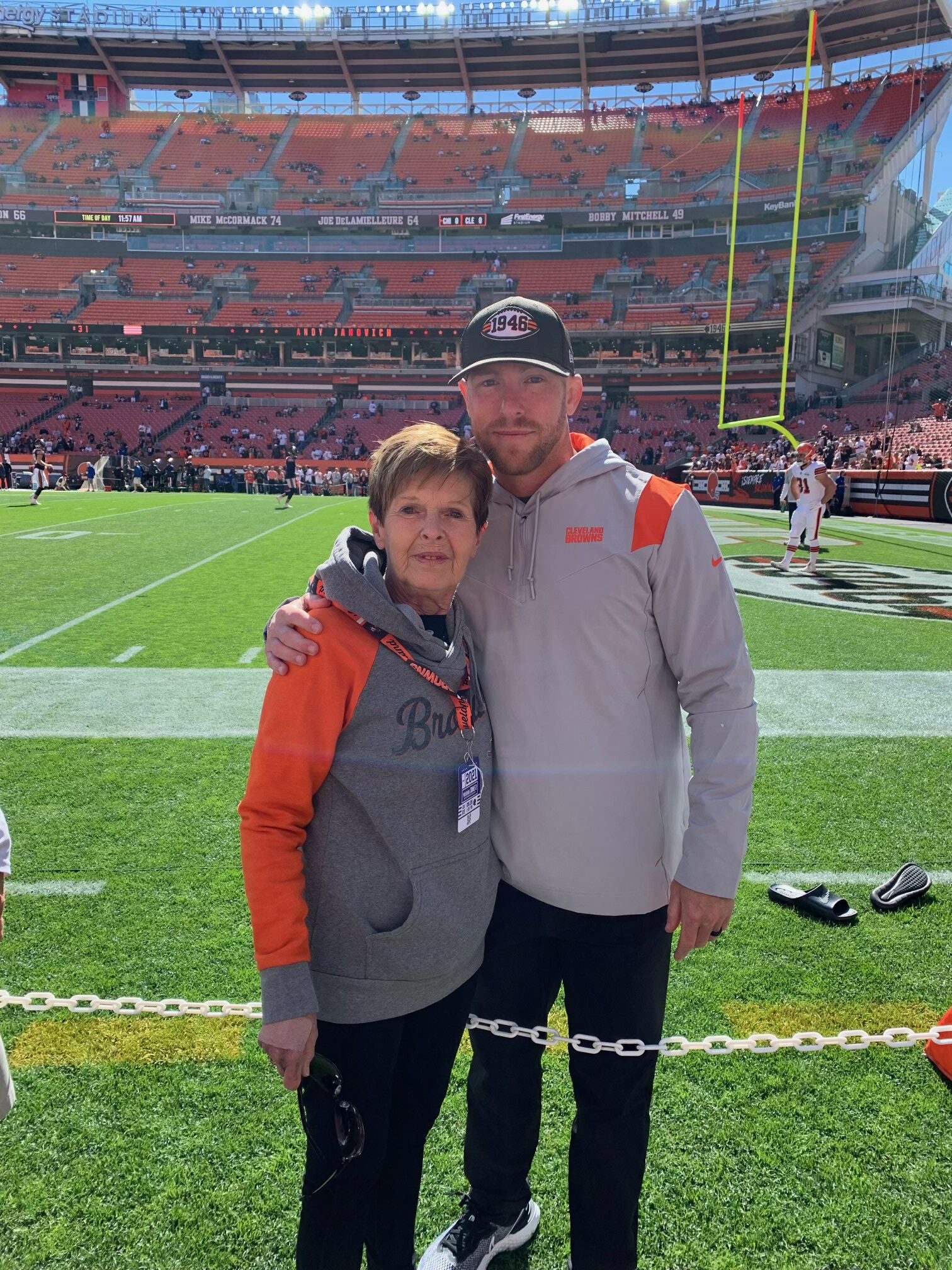 Where is your favorite place to travel? To other states for vacations and to visit family, going to different venues to attend NFL and college football games. 
How do you enjoy spending your weekends? I like being outdoors, I always have a home project that I'm working on and yardwork to do. During football season, I watch a lot of NFL and college football games. I have lived in a football family all my life (my dad, four brothers and two sons all played football).
Ask me about… Going to Super Bowl LII and having all my family there to share in the experience! 
(Left: Dianne with her youngest son, Shaun, who currently serves as the Director of High Performance for the Cleveland Browns – a role he previously held for seven  years with the Philadelphia Eagles) 
What Dianne's Donegal colleagues are saying:

"Consistent hard work, dedication and determination from Dianne Huls has
shown how we, as employees, truly have a part in making Donegal a successful company."
Thanks for all that you do, Dianne!