Donegal's Tony Finnegan Honored as Rising Insurance Star Executive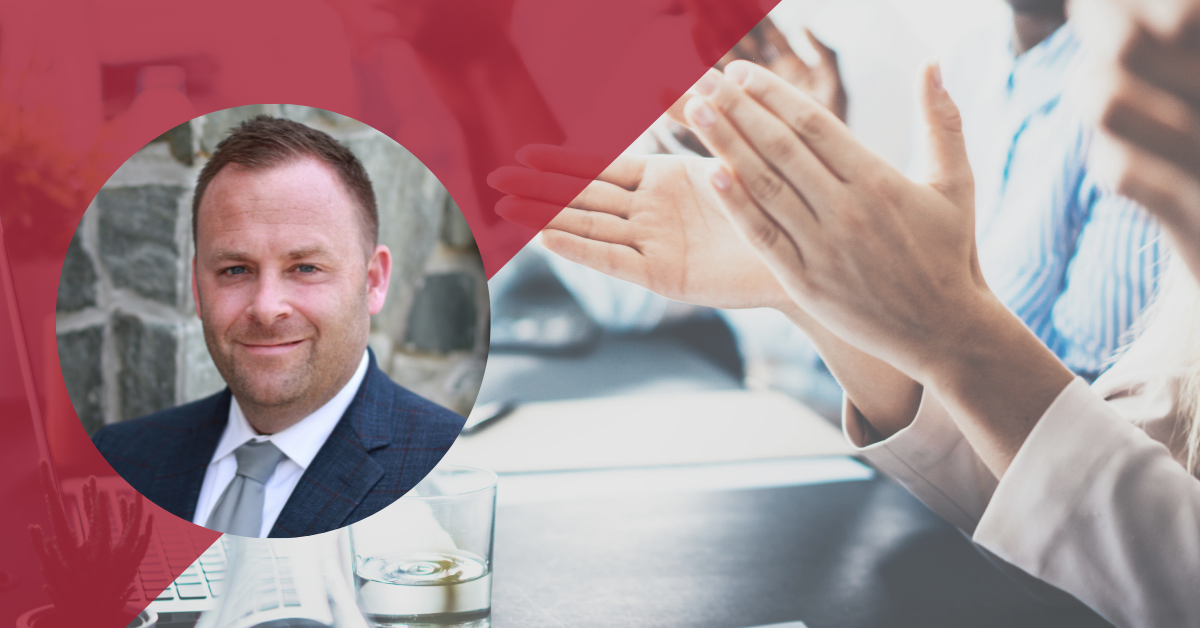 MARIETTA, PA (September 14, 2021) – Rising Insurance Star Executives has named Donegal Insurance Group's Tony Finnegan among its list of 2021 RISE Award Winners.
Bestowed annually, the RISE Awards honor Rising Insurance Star Executives under the age of 40, or with less than 10 years of experience in the insurance industry.
"Tony is outstanding in many facets," wrote Donegal® Senior Vice President of Commercial Lines Fran Haefner in his nomination submission for Finnegan, a 17-year Donegal veteran and Vice President in Commercial Lines. "One specific project he owns is the underwriting workstation. It's a functional, interactive system in which underwriters process information."
At Donegal, Finnegan manages a team of commercial staff and production underwriters in the states of Delaware, Maryland, Iowa, Nebraska, South Dakota, Wisconsin and Illinois. He began his career as an underwriter trainee in 2004, and today, remains focused on achieving results in line with company objectives while providing superior service to our independent agents.
"Tony epitomizes the definition of the 'servant leader'," said Kevin Cawley, VP CL Underwriting. "He works diligently at developing and promoting his staff, placing them in the best possible position to succeed in their current roles and developing them for the next opportunity in their careers."
Well respected in the regions that he manages, Finnegan "understands the big picture and considers all stakeholders in his decision-making process," Cawley added. "He very quietly and humbly goes about his job and is a role model for his staff."
Finnegan is quick to shift the credit to his team, noting that he doesn't like individual recognition "because I truly believe it's a team effort." 
"I just put my head down and work hard and do everything I can do help the company," Finnegan said.  "None of this would even be possible without the work that everyone else continues to do along the way at Donegal. The commercial underwriters, technical support unit, management team, as well as the numerous members from supporting departments within the company… they're the ones grinding it out every day making it all happen. Collectively, they are the reason I am being recognized for this award."
Commercial Lines Underwriter Kay Dyches called Finnegan "a humble and hard worker" who develops "relationships of trust with his colleagues."
"Tony takes pride in and often shines a light on the efforts of his team," Dyches said. "He often works late nights and early mornings, and is always responsive, making himself available if questions or concerns arise. Not only is he a great listener, but also a fantastic manager and role model."
"Sometimes," Dyches added, "it's the things that go unsaid and unseen that make the most impact and define a great leader."
###