Donegal Announces Partnership with Invest to Bring Insurance Education to Pennsylvania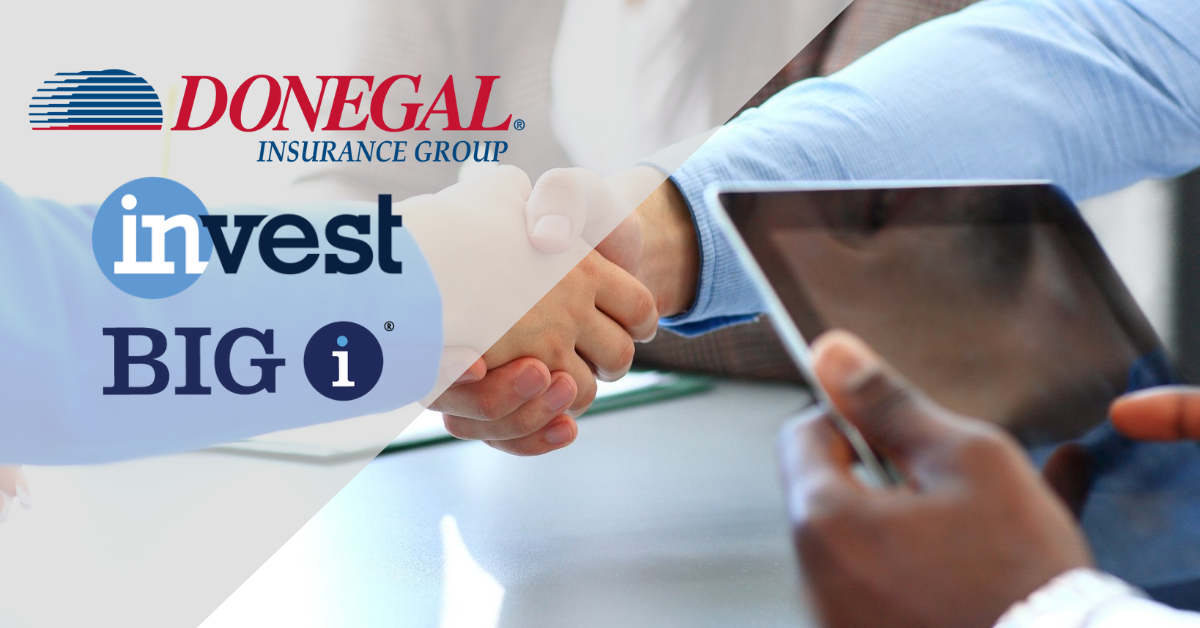 MARIETTA, PA (January 20, 2022) – Donegal Insurance Group® announced today a partnership with Invest™, the insurance industry's premier classroom-to-career education program, to bring insurance education and career information to young people in Pennsylvania.
Donegal will team up with Alexandria, Va.-based Invest to promote and enhance insurance education and industry training to Central Pennsylvania, with future plans to expand into other states.
"At Donegal, we're committed to making our communities a better and brighter place to live and work," Donegal Insurance Group President and Chief Executive Officer Kevin G. Burke said. "We know how critical it is to invest in the next generation of insurance professionals now. By partnering with Invest, we can help equip the next generation in launching a fulfilling and rewarding career in the insurance industry."
Donegal, Burke added, "is proud to support Invest's dedication to open students' eyes to the rewarding career paths of the insurance industry, thus strengthening the industry's future."
A 501 (c)(3) educational trust, Invest provides the insurance industry with motivated, talented and intelligent professionals through a support structure of state associations, board members, national staff, teachers and the many industry professionals who work in the field as classroom liaisons.
Invest is administered by the Big "I," (The Independent Insurance Agents and Brokers of America). Founded in 1896, the Big "I" is the nation's oldest and largest national association of independent insurance agents and brokers, representing a network of approximately a quarter of a million agents, brokers and their employers nationally.
"We're pleased to partner with Donegal Insurance Group to attract more young people to the great careers we offer within our industry," said Deborah Pickford, executive director of Invest. "Donegal has an impressive track record of local involvement and assisting young people with education and career strategies shows a strong commitment to community."
###