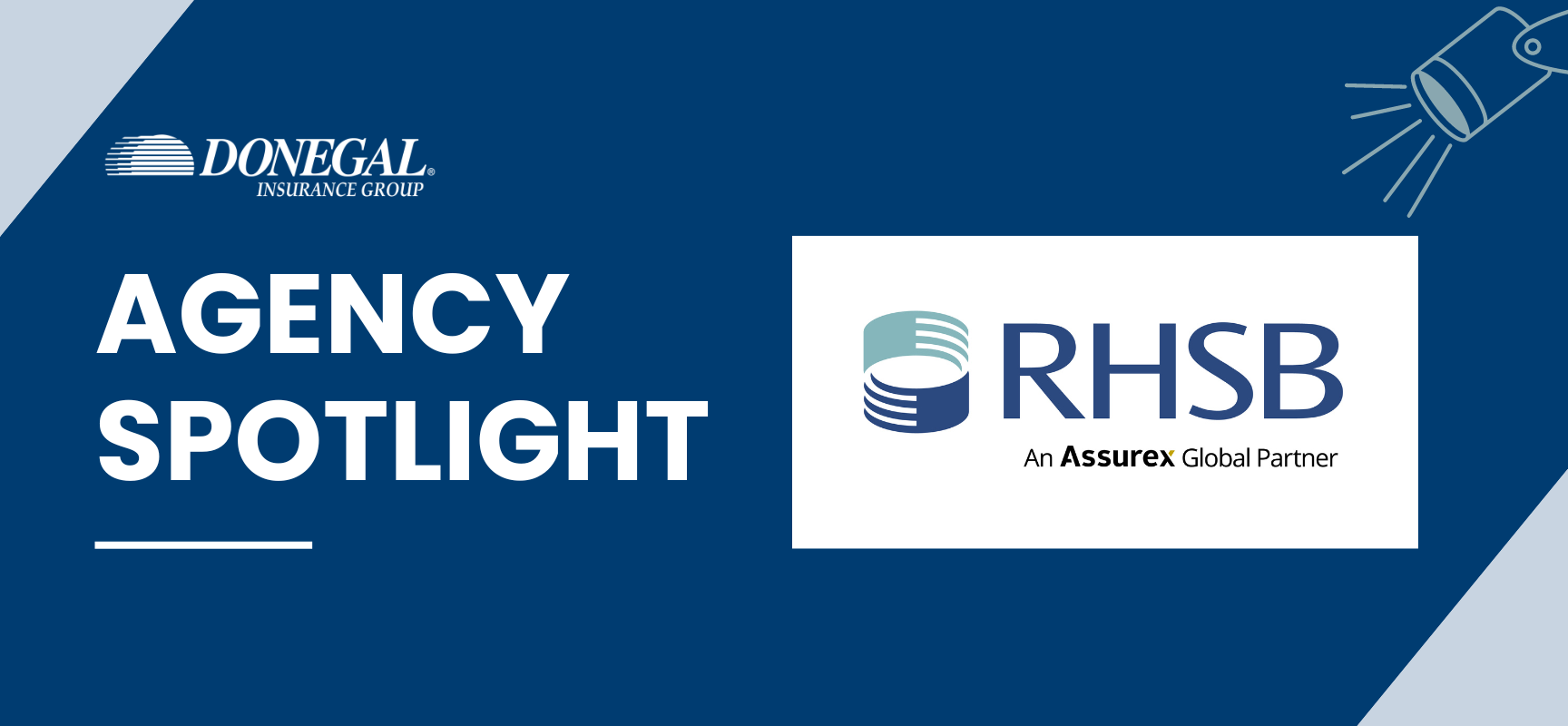 Written By Jon Kiser, Business Relationship Manager – Texas   /   August 23, 2023
This quarter, we're excited to showcase a growing agency within the Texas marketplace: RHSB (Roach Howard Smith & Barton)! This agency is the result of a 1998 merger between Forth Worth-based LT Barton Insurance, founded in 1945, and Dallas's Roach Howard Smith and Hunter, founded in 1955.
RHSB continues to be independently-owned and managed with offices in both Dallas and Fort Worth.  They are an Assurex Global and TechAssure partner and offer a comprehensive range of Commercial and Personal lines Insurance and Risk Management services nationally and globally.
Learn more about RHSB, including their unique and forward-thinking perpetuation plan, in this conversation between RHSB Vice President Brian Tucker and our Texas Business Relationship Manager, Jon Kiser!  
What makes RHSB stand out?
I think being independently-owned and managed with a perpetuation plan in place to allow this to continue puts us in a unique position to allow us to act in the best interest of our clients and also our employees to have ownership in the agency. This perpetuation plan, implemented over 20 years ago, has allowed us to transfer ownership of the agency multiple times and remain independent.
Can you share more about that perpetuation plan and the impact it's had on the agency's success?
We have been able to internally perpetuate as an S Corp to assist our younger producers in purchasing the shares from our older generations.  It forces us to continue to focus on the next generation and motivates all our producers with the ability to be an agency owner.
What accomplishment are you most proud of at RHSB?
As a fourth generation producer personally, there are a lot of stories of future generations failing or being a burden on the agency.  I have always strived to make a positive difference.  It is very difficult to continue to perpetuate, it takes multiple generations succeeding to make it work. The older generation did a great job setting up the agency for perpetuation success and our generation has continued to follow their lead.  We now have over 50% of the agency ownership under the age of 42.
What are the unique challenges you face when writing business in Texas?
Property is obviously the most difficult challenge we face in the North Texas market. Mountain States has done a great job of looking at each risk and being creative to find solutions that make sense for our customers and the carrier.
How does RHSB cultivate its culture within the organization?
We try to do a number of things to cultivate our culture and benefit our communities. We have an RHSB Foundation, which hosts a cornhole tournament each year to benefit local charities. We have quarterly community service projects, a monthly project serving breakfast at a homeless shelter, a social committee that schedules events at both offices, and a monthly call with all employees that gives an update on the organization, new business wins, and new employees. We've also implemented "Spot Awards", which provide financial rewards to employees who have been complimented by clients.
RHSB is active in recruiting and teaching young Risk Professionals about the Insurance field through Texas Christian University and other organizations. What advice do you have for someone starting new in this industry?
I think the most difficult thing for a young professional in our industry is understanding the different nuances. The advice I give: If you want to succeed in the industry, you have to understand the whole picture. If you are brought in to sell, you still have to understand how underwriters work. You have to understand loss control, you have to understand billing, you have to understand the service side, and there may come a time when you need to do the job of someone else to succeed. 
What do you like most about partnering with Mountain States Insurance Group?
We understand what their goals are in our marketplace and how they align with our market focus.
What makes RHSB stand out against its competitors?
It takes a team effort to be successful, and I credit our success to our employees working together as a team doing what is best for our customers. Since we have no outside investment, our decisions can be based on what is best for the client. We have also partnered with Assurex Global, which has given us a worldwide network and collaboration tools to provide the best products for our customers. For someone our size, we can still provide a customized service solution, but we have the tools of larger national brokers.
How has your approach to running an agency changed over the past few years?
Obviously, the work from home options have been the biggest difference. Our approach is to create a culture where employees want to be at the office. We also want to be flexible for our employees who need to work from home, but there has to be much more of a focus on an enjoyable workplace than there was before previously. We attempt to create a collaborative work environment where employees want to spend time with one another.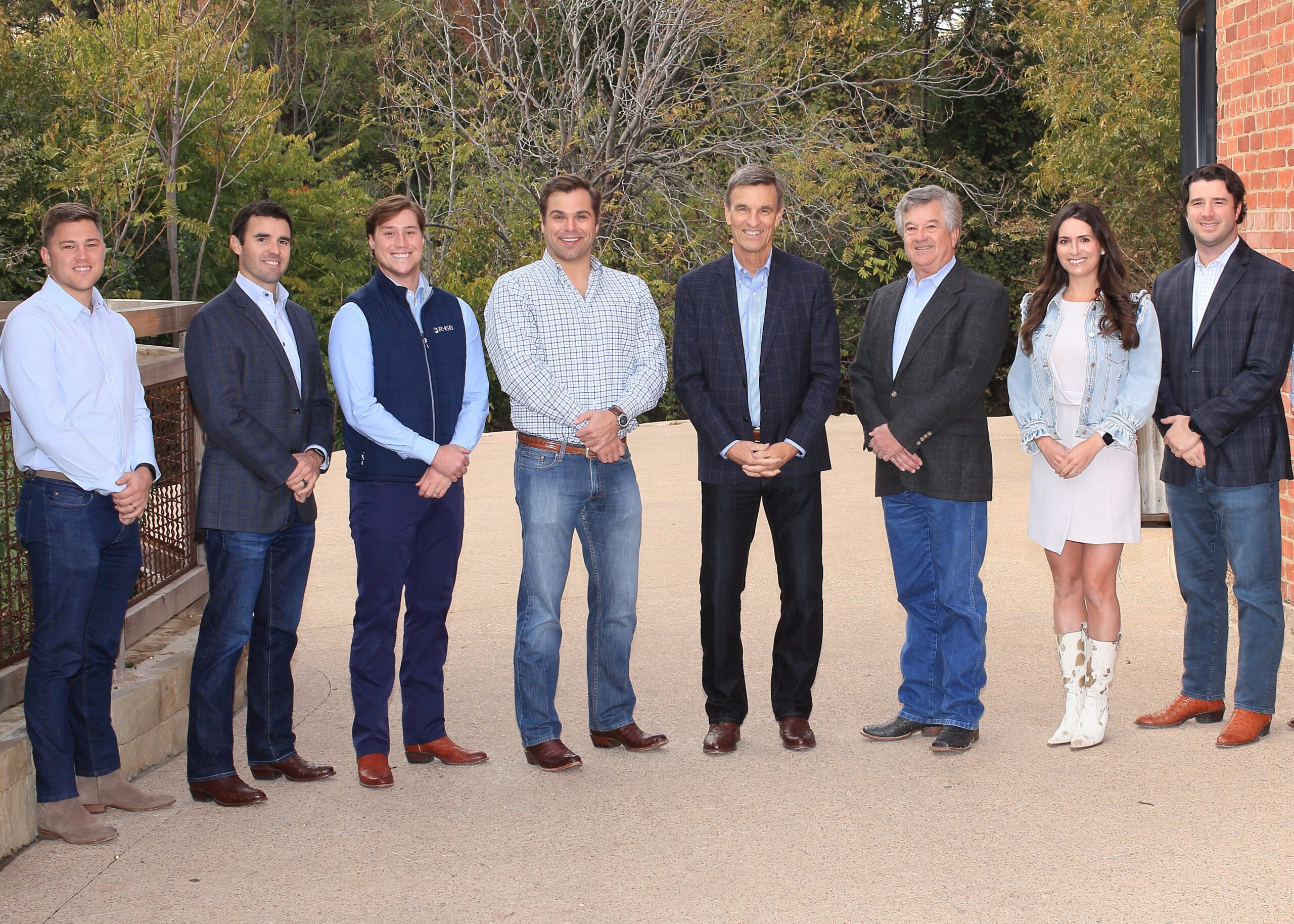 RHSB Fort Worth Executives.