Taking Action for Long-Term Gains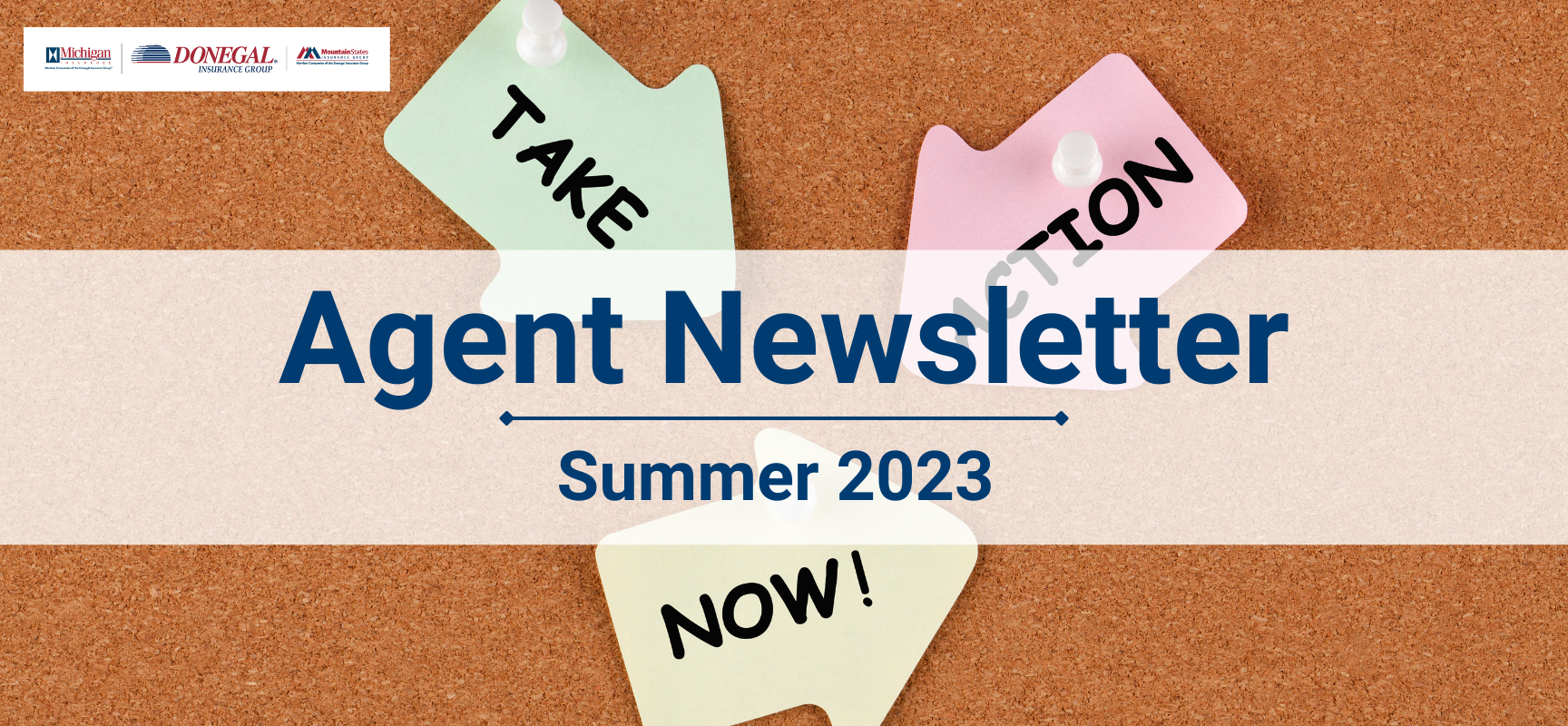 As Summer 2023 draws to a close, the focus at Donegal continues to center on proactive engagement and pointed decisions within the turbulent marketplace.
In this Summer Wrap-Up issue of our Agent Newsletter, you will hear from our Senior Vice President of Field Operations and National Accounts on
the stragetic approach Donegal is taking to address challenges across the industry landscape.
You'll applaud Texas-based

RHSB, an Assurex Global Partner, for their unique and forward-thinking perpetuation plan.

Meet our new Southwest Business Relationship Managers, who are building strong agency partnerships across our expansive Utah, Colorado, New Mexico, and Arizona territories.
You'll hear from our

Personal Lines Manager on how Donegal is helping to protect your family from the ever-increasing risk of cyber-attacks.

And, we'll celebrate our

Chief Analytics Officer, who was recently honored as a 2023 Woman of Influence

by Central Penn Business Journal!
As always, you'll hear departmental updates from our Claims, Commercial and Personal Lines departments. And, be sure to submit your photos of recent and upcoming visits with your Donegal representatives for the chance to win a prize! 
As you read through the following pages, we encourage you to share any feedback, including ideas for topics you'd like to see included in future issues.

Whether it be industry trends, news from your agency or important team member milestones that deserve a shoutout – we'd love to hear about it.
Reach out at Communications@donegalgroup.com!