Planning a Garage or Yard Sale? Prime Yourself on Liability First
By Chris Bhola, Corporate Marketing Intern, Summer 2021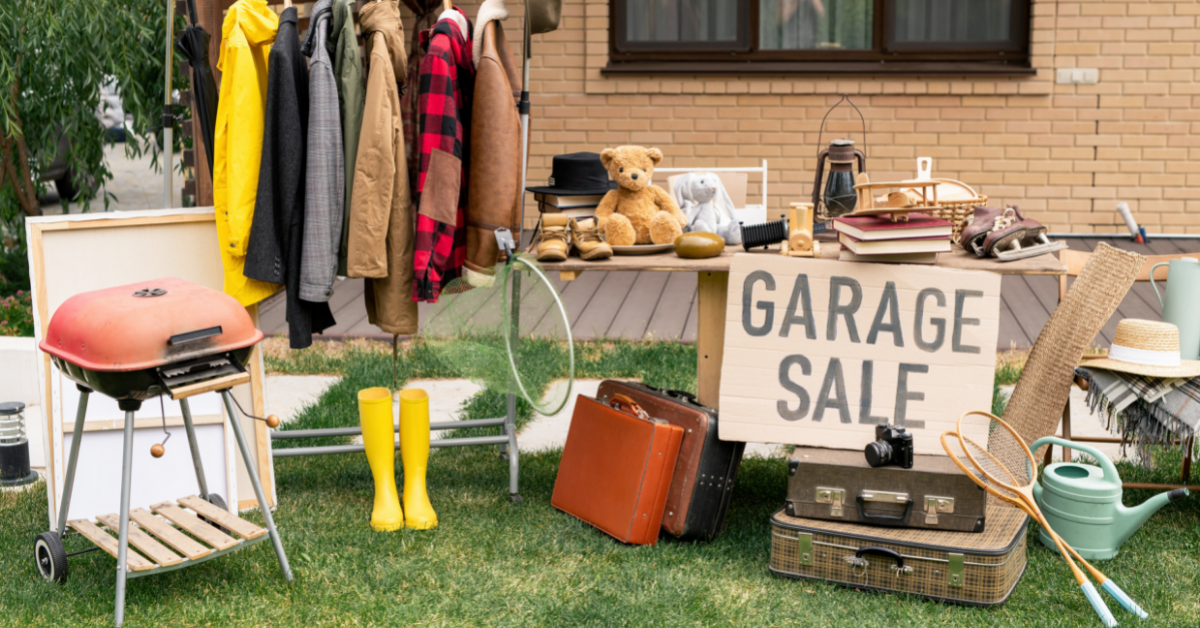 For most of us, we've spent more time at home this past year and a half than ever before. And if months of quarantine have taught us anything about home habits, it's just how much clutter piles up when you're busy living life.  
Summer is prime time to unload your unwanted items through a garage or yard sale. Who knows? Your discarded disarray could become someone else's treasure. And even better, you could pocket some welcomed bonus money.
But like all business transactions, such sales aren't without risks. While most exposures go unnoticed, an accident on your property could end up costing a small fortune. It's crucial to understand how insurance can mitigate yard sale risk and liability.
 Potential hazards
Upon inviting guests onto your property, you become liable for any accidents that may occur. With civil lawsuits rising by 16% in the past year alone (per U.S. Courts), it's more important than ever to protect yourself against potential lawsuits arising from a garage or yard sale.
According to the Insurance Information Institute, one of the best ways to safeguard yourself is by recognizing the exposures on your property before hosting.
III recommends taking the following steps to protect your customers and reduce your yard sale risk:
 Repair loose railings and cracked concrete around your home.

 Place sale items so that there is enough space to move about without tripping.

 Keep sharp objects, including knives and scissors, out of the reach of children. 

 Do not sell unsafe, hazardous, or recalled items

 Keep y

our pets indoors during the sale, both for their safety and to avoid someone getting hurt. Some dogs can become very protective when there are strangers on their property.

 If an injury occurs, seek out immediate medical attention.
Am I covered by insurance?
By ensuring that you have the appropriate insurance coverage, you'll give yourself peace of mind, and protect against the financial burden of an unforeseen loss.
Below, III breaks down the specific insurance solutions based on the frequency or type of garage/yard sale you host:
One-time yard/garage sale: Any accidents that occur during a one-time sale that you host are usually covered under a standard homeowners or renters policy. These policies often include no-fault medical coverage, meaning that someone who is injured on your property can submit their medical bills directly to your insurance company. If you are unsure about the extent of insurance coverage you have, contact your agent for clarification before setting up your sale.
Frequent yard sale: Frequent yard sales can border on a business venture. And in those cases, it's important to speak with your agents about expanding your coverage to include a business liability or in-home business policy.
Charity Fundraiser: When having a yard sale for a charity, you are most likely covered under a standard homeowners or renters policy. In addition, check with the charity in question regarding any additional protection they could offer.
Through prudence and foresight now, you'll ensure that your sale is a low-risk and high-reward event.