Say "I Do!" to Wedding Insurance
By Chris Bhola, Corporate Marketing Intern, Summer 2021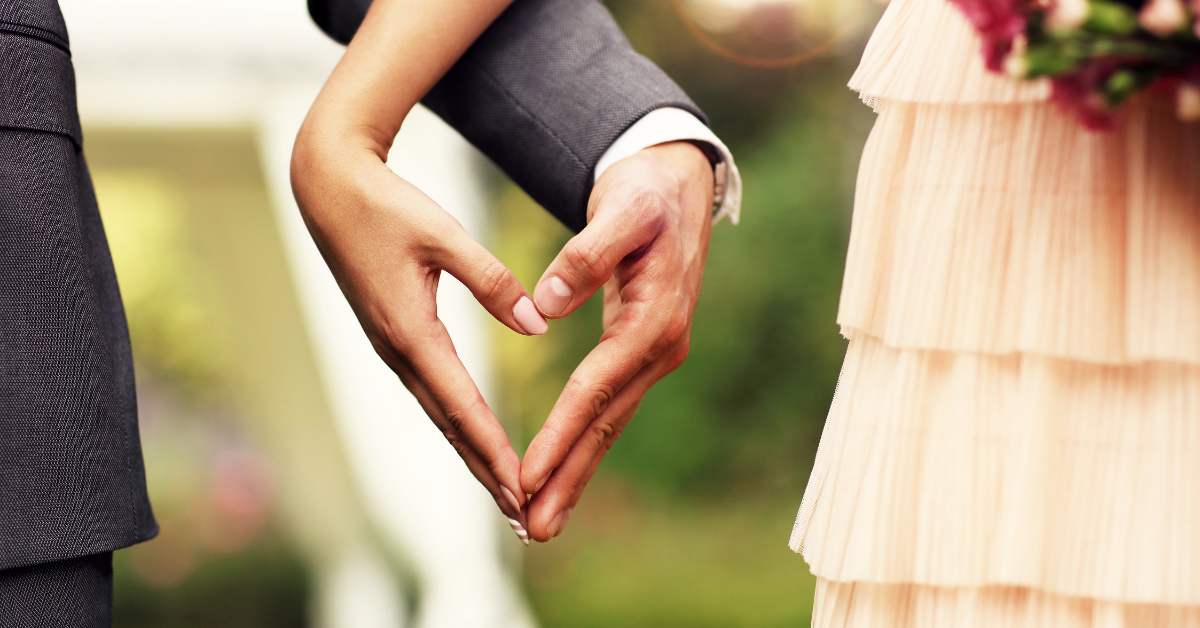 The countdown is on: Just one week remains before your wedding, and like most other bride and grooms, you've thought of any and everything that could go wrong. Whether it be the discovery of a slight tear in the dress or a surprise storm during an outdoor ceremony, you believe you're ready for anything.
Backup plans B through Z are on standby, and you're confident that you made the right choice when you booked those five chocolate fountains in lieu of wedding insurance.
Sounds good, right? What if I told you the date is March 13th, 2020- seven days away from your wedding, but also seven days away from the entire country shutting down due to the worsening Covid-19 Pandemic. What backup plan is ready to solve this one? 
Just like this couple, countless others across the U.S. were blindsided- with Wedding Report, Inc. reporting that 21% of couples were forced to postpone their wedding to a later date in 2020. A further 41.5% moved their date to 2021, and 7% cancelled altogether. Cancelling or delaying a wedding doesn't just wear you down emotionally, but also financially, with the Wall Street Journal reporting that slightly more than a quarter of couples had replanning expenses ranging from $1,000 to $5,000.
Long story short, you could plan for anything, but it takes just one disaster to ruin everything. Some advice? Next time, skip the chocolate fountains and put that money towards protecting yourself with wedding insurance.  
Wedding Insurance 101:
According to The Knot, there are two main types of wedding insurance to choose from:
Liability insurance covers you for all accidents that result in injury or property damage- even reckless alcohol-induced actions.
Cancellation insurance indemnifies/reimburses you in the event that your wedding has to be called off as a result of something out of your control. (Note- a change of heart or cold feet does not usually qualify.)
These two forms of insurance provide coverage for a wide variety of events. Your policy will likely cover the cost of cancellation or postponement due to unforeseen events with the following:
Site/Venue: If the location of the wedding experiences an unforeseen event (power outage, gas leak, flood, etc.) and the ceremony can't go on.
Weather: If the weather prevents the ceremony or key guests from arriving.
Vendor issues: In the event that people who are relied upon to perform specific jobs at the wedding unexpectedly cancel or are a no-show (Did you know? 30% of wedding insurance claims are vendor-related).
Illness/Injury: If the couple or an essential guest gets sick or injured unexpectedly, forcing the cancellation of the wedding.
Job-related cases: In the event that the couple must cancel due to last-minute necessities from any job (ranging from a corporate relocation to a military deployment).
Cost and Recommended Buy Time:
On average, a basic wedding insurance policy could cost anywhere from $155 to $550, but can vary depending on the extent of coverage you are seeking. General Liability insurance can cover up to $1,000,000 in damage for only $185, according to The Knot.
You should always buy your wedding insurance policy as soon as possible, to ensure that you're covered for incidents leading up to and during the wedding, and there's no way your claim can be disputed. However, some insurers place limitations on how far in advance you can buy coverage.
A final thing to consider:
Every wedding is a unique celebration of love, so make sure you discuss all your plans with your independent agent before accepting a policy.
You want to ensure that your policy will cover you for any possibility, and there's no one who can better make sure of this than your agent.
Disclaimer: Donegal Insurance Group and its affiliates do not actively offer this coverage. Please contact your local independent agent to learn more about our available coverages and which is best for you.