Safety Tips for Turkey Fryers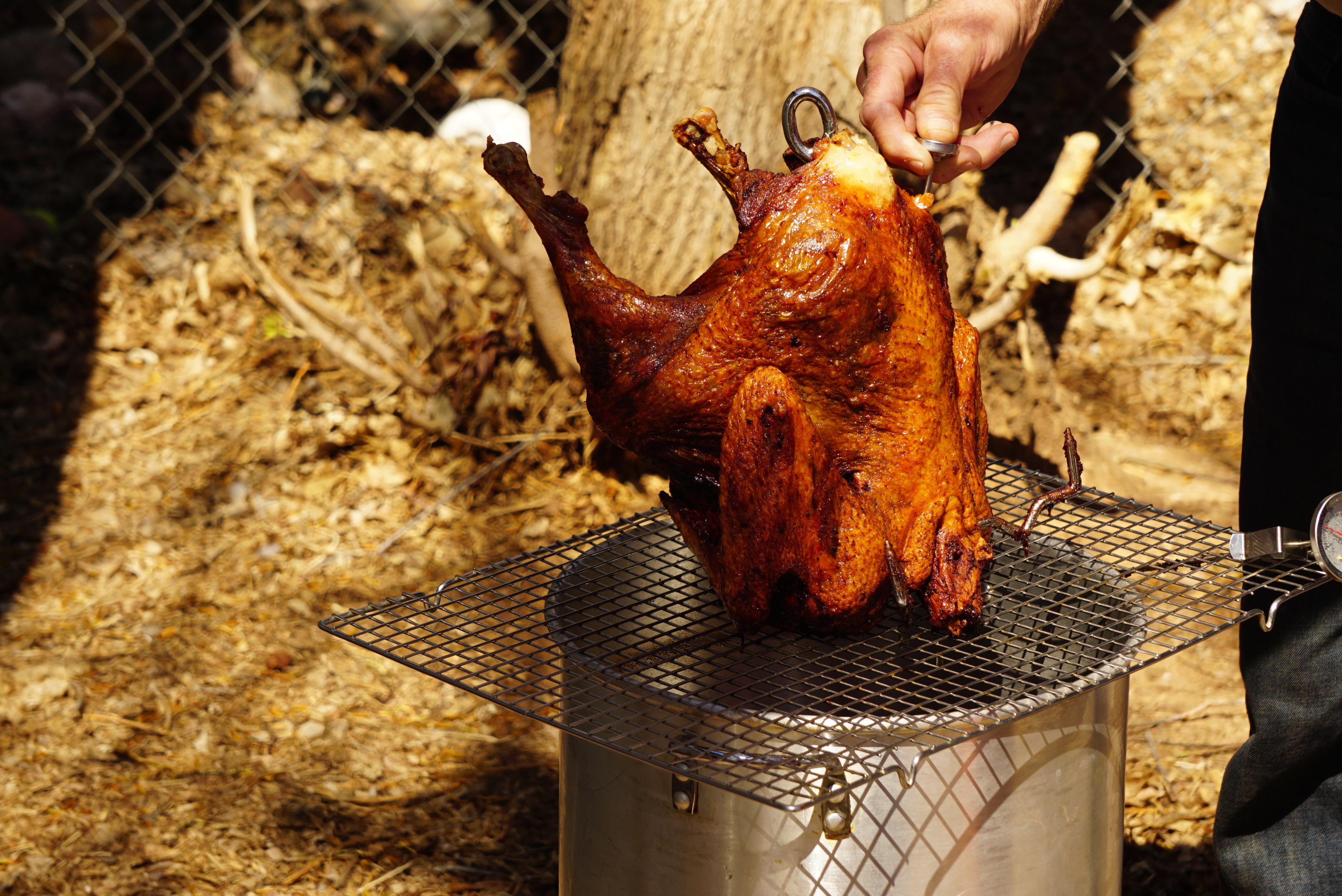 Did you know Thanksgiving is the peak day for home cooking fires?
When you fry foods, you increase the risk of a cooking fire. If you are preparing your feast with a fryer, check out these safety tips:
Use your turkey fryer only outdoors on a sturdy, level surface. Turkey fryers can easily tip over spilling hot oil across a large area.
Determine the correct amount of oil needed by placing the turkey in the pot with water. An overfilled cooking pot will cause oil to spill over when the turkey is placed inside.
Make sure your turkey is completely thawed before you fry it. A partially frozen turkey will cause hot oil to splatter.
Check the temperature often with a cooking thermometer so the oil won't overheat. Turkey fryers can easily overheat and start a fire.
Use long cooking gloves that protect hands and arms when you handle these items. The pot, lid and handles of a turkey fryer can get dangerously hot and cause burn injuries.
Visit USFA's Website for more information of fire safety.
*All assets in this article were originally published by FEMA.