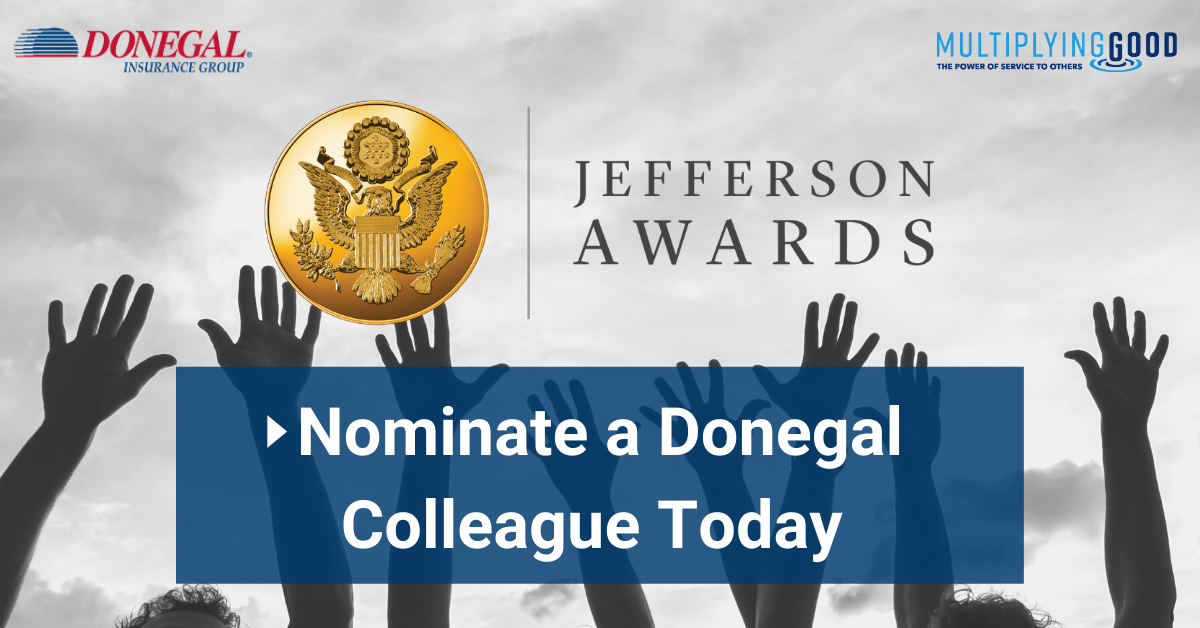 Do you know a Donegal team member who is making a difference?
Through their time and efforts, this person is working to make their community a better and brighter pace for all of us to live and work. Now, we'd like to hear about them!
Donegal Insurance Group is proud to join Multiplying Good in honoring individuals making meaningful contributions to our community. Through this partnership, Donegal will honor six team members with Jefferson Awards through early next year – one of whom will be selected to represent the company at the annual Jefferson Awards ceremony in Washington D.C. 
Nominations will be accepted now through close of business on Friday, August 28th. 
To recognize our appreciation for each winner, Donegal will make a donation to the non-profit of their choice. 
Past Jefferson Awards winners in Central Pennsylvania have included Amy Thomas of Hershey, who organized a neighborhood exercise group that in turn, grew into a network of support and friendship; Jamiel Alexander, who mentors at-risk youth as manager of York's Crispus Attucks Association; and Amber and Tori Constantino, who spearhead the donation of toys to kids at Lancaster General Hospital. For profiles on these and other honorees, click here!
Do you have a co-worker in mind? Join us in celebrating all that your colleague does for their community!