Rental Car Insurance: Necessary or a Needless Cost?
By Chris Bhola, Corporate Marketing Intern, Summer 2021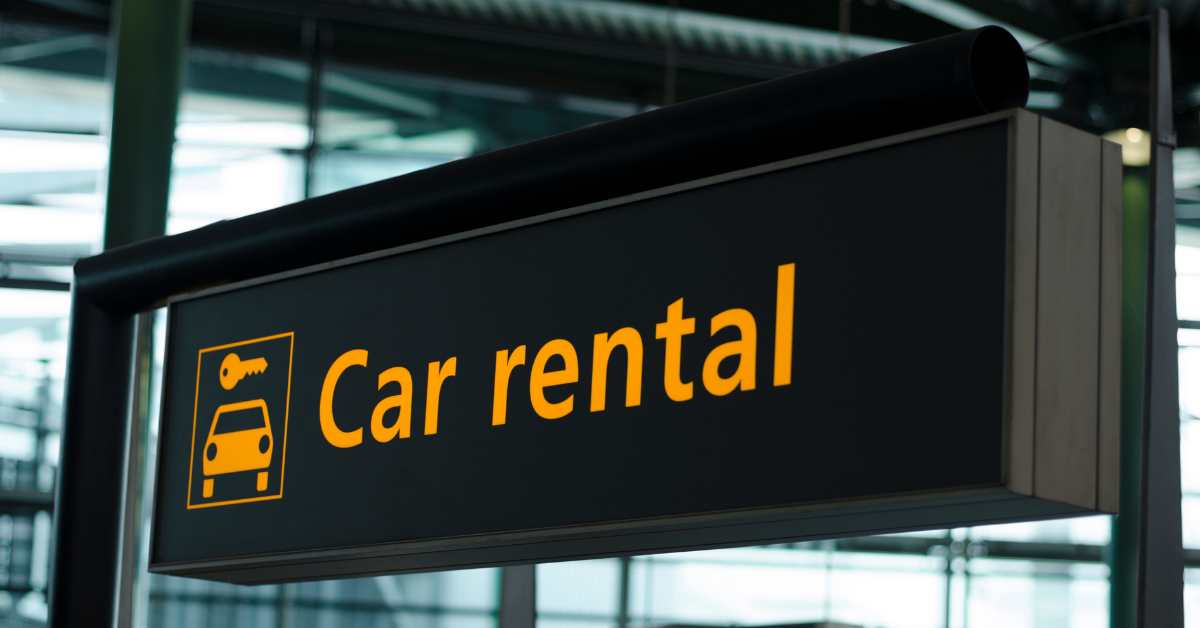 You've stepped off of the plane, collected your bags and are headed over to the car rental desk. Only a few signatures and a credit card swipe stand between you and the open road.
As you're sorting through pages of policy acknowledgments, the inevitable question comes from across the desk: Would you like to purchase additional daily rental insurance?  With rental car rates getting steeper by the day, you may be wondering whether it's really necessary to bump up your bill any higher than it already is.
It goes without saying that purchasing insurance is the responsible and prudent way to minimize unforeseen losses. That's why, in nearly every scenario, you should jump at the opportunity to buy more coverage. But is there ever a time when more becomes too much?
Rental car insurance is a prime example of overprotection, and paying for coverage that you very likely already have. Paying over $10 a day for rental car insurance may seem like a smart decision, but before you make up your mind, let's break things down:
Step 1: Before accepting any new coverage from a car rental company, it's critical that you first review the insurance policies you have. You may not know it, but there's a high probability you're already insured if an accident occurs in your rental car. 
Personal Auto-Policy: The liability coverage you have on your policy as well as any additional coverage you've purchased should be applicable to a rental car if you're driving it for personal use.
Existing liability coverage would help you pay for others' medical bills, as well as damage to others' property in an accident where you're at fault.
Existing comprehensive coverage would help to pay for repairs to your rental in the event of theft, fire and natural disasters.
Existing collision coverage would help pay for the repairs to a rental car if damaged when crashing into another vehicle or physical object.
Your Credit Card Company: According to the Insurance Information Institute, if you pay for a car rental using a certain credit card, there's a chance that they will provide "secondary" insurance. This means that anything your primary insurer doesn't cover from a personal auto-policy will be covered by the credit card company. This may include deductibles and expenses that exceed a coverage limit.
Step 2: After reviewing the coverage you already possess, that expensive daily policy offered by rental companies probably isn't looking appealing. However, there are cases when this insurance may actually be beneficial.
Your primary and secondary policy is limited in coverage or has exclusions (ex. it doesn't have comprehensive or collision coverage, which is offered by the rental company).
You're only insured under a commercial car insurance policy.
You're driving outside of the country (besides Canada, most primary insurers and credit card companies won't cover you for accidents outside the U.S.).
Step 3: No matter which policy you choose, you'll never receive coverage for reckless behavior. Always remain extra vigilant when using a rental car – that means avoiding certain surfaces, being aware of its condition (locked, where it's parked, etc.), and never driving while intoxicated. Safe driving is always in the best interest of your insurers, your passengers, and yourself. 
Learn more about car rental insurance through the Insurance Information Institute.