Mitigate Holiday Decor Mishaps With These Safety Tips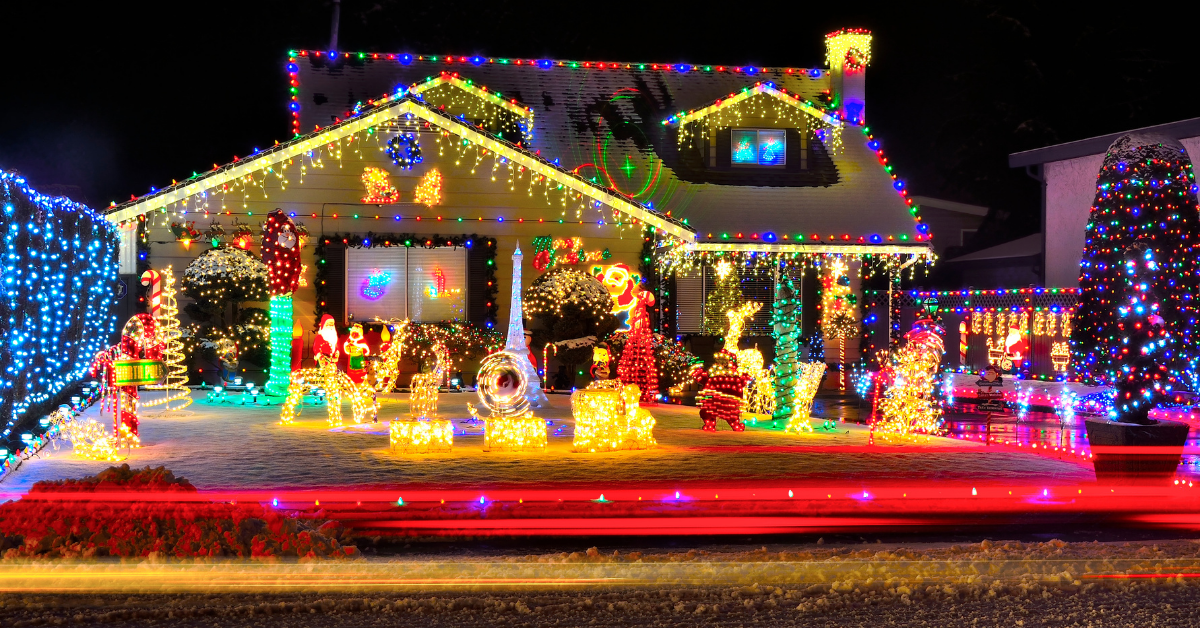 Twas the night before Christmas, when all through the house,
Not a creature was stirring, not even a mouse;
The stockings were hung by the chimney with care,
And any and all safety precautions had surely been taken in there!
Okay, that last line may not have been in the original poem- but, it's an important one. Whether you're trimming the Christmas tree this year, lighting the menorah or scaling a ladder to hang your holiday lights, a little extra care will help you to mitigate any holiday decor mishaps that could be sparked by your decorating and your decorations.
Preventing Holiday-Related Fires at Home 
Between 2013-2017, the National Fire Protection Association (NFPA) reports, U.S. fire departments responded to an estimated average of 780 home structure fires each year ignited by holiday decorations, excluding Christmas trees. The resulting average annual tally? $12 million in direct property damage, and tragically, three deaths and 34 injuries. An additional 160 fires each year were sparked by Christmas trees, NFPA said, causing three deaths, 15 injuries and $10 million in direct property damage. 
Protect your home and your family with these holiday decorating safety tips from the United States Consumer Product Safety Commission (CPSC):  e your tree away from fireplaces, radiators and other heat sources. Heated rooms dry trees out quickly, amplifying the risk of fire.  
The Christmas Tree
Shopping for an artificial tree? Look for one with a statement specifying that it's fire resistant.

Is a real tree more your style? A fresh tree will stay green longer and be less of a fire hazard than a dry one. Check for freshness by looking for the following signs: Green color, needles that are hard to pull from the branches and do not break when bent between your fingers, and a trunk sticky with resin. A telltale sign that your tree is too dry? A shower of falling needles when the trunk of the tree is bounced on the ground.

Place your tree away from fireplaces, radiators and other heat sources. Heated rooms dry trees out quickly, amplifying the risk of fire.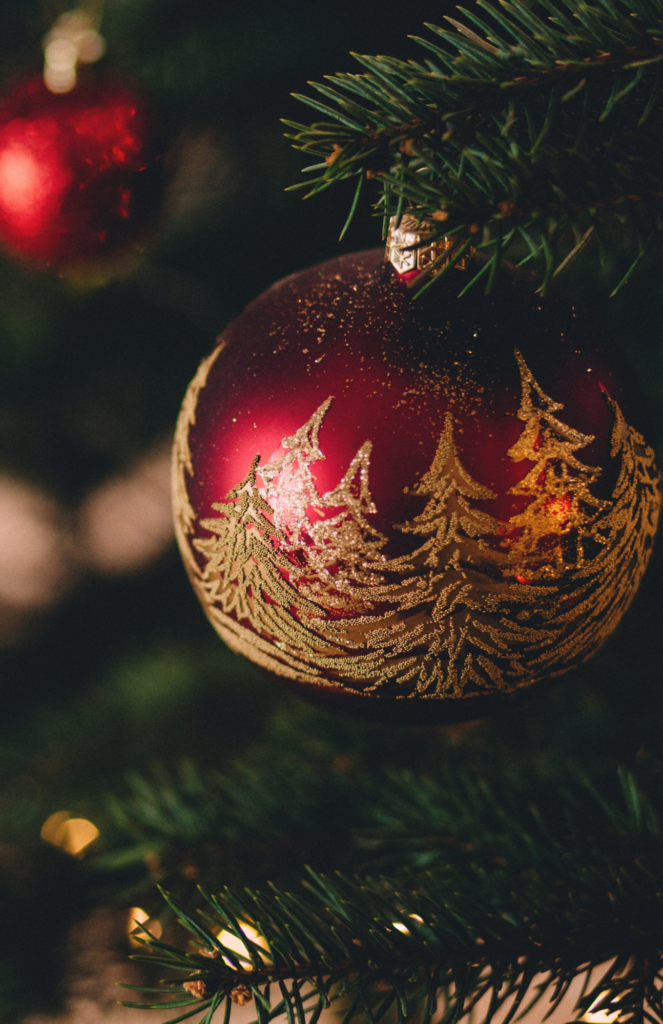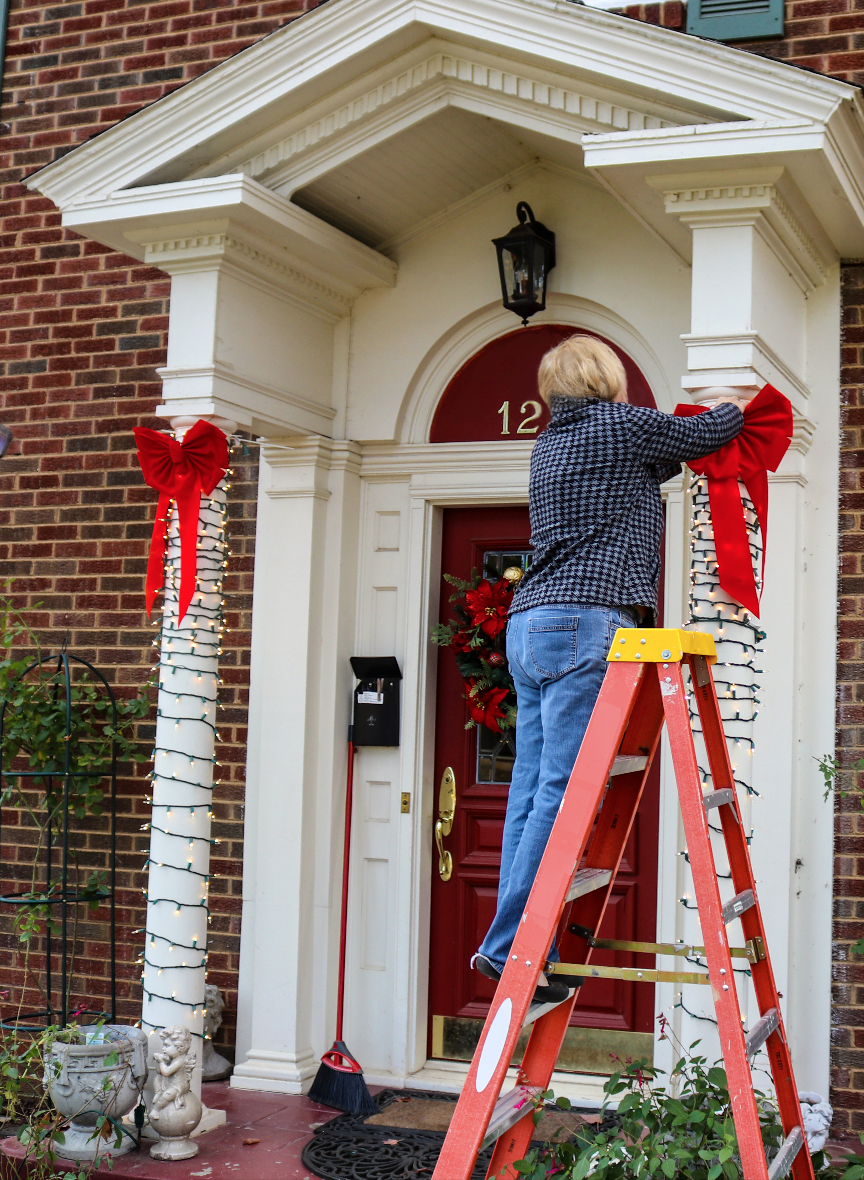 Holiday Lights
Choose only lights that have been tested for safety, identifiable by the label from an independent testing laboratory. 

At the start of each holiday season, inspect each set of lights- old and new- for broken or cracked sockets, frayed or bare wires, or loose connections, and discard or repair before use.

Fasten outdoor lights securely to trees, houses and walls using clips, rather than nails, to prevent cord damage.  

Avoid overloading extension cords- use no more than three standard-size sets of lights per single extension cord. 

Using colored spotlights? Never attach them to a tree- trees could become charged with electricity from faulty lights and prove an electrocution risk to anyone touching a branch. 

And, contrary to what your neighbor does, always remember to turn your lights and other decorations off when you go to bed or leave the house! 
Candles
According to the

NFPA

, December is the peak month for home candle fires, with all major winter holidays, including Christmas, Hanukkah and Kwanzaa involving candles or lights. Reduce your risk by trading in real flames for flameless candles, widely found at most major grocery stores and big box retailers. 

If lighting real candles, however, keep them at least a foot away from anything that can burn.

Never leave candles unattended- always blow out the flames when leaving a room.

Use candle holders that are sturdy and won't tip over easily, and place them on a sturdy, uncluttered surface.

Never burn a candle all the way down- put it out before it gets too close to the holder or container.

Be cautious of hair and clothing near open flames. 

And, never, ever light a candle if oxygen is used in your home. 
Donegal wishes you a merry & bright holiday season, full of warmth, cheer and a safe December for all.