Employee Spotlight – Neatrice Coley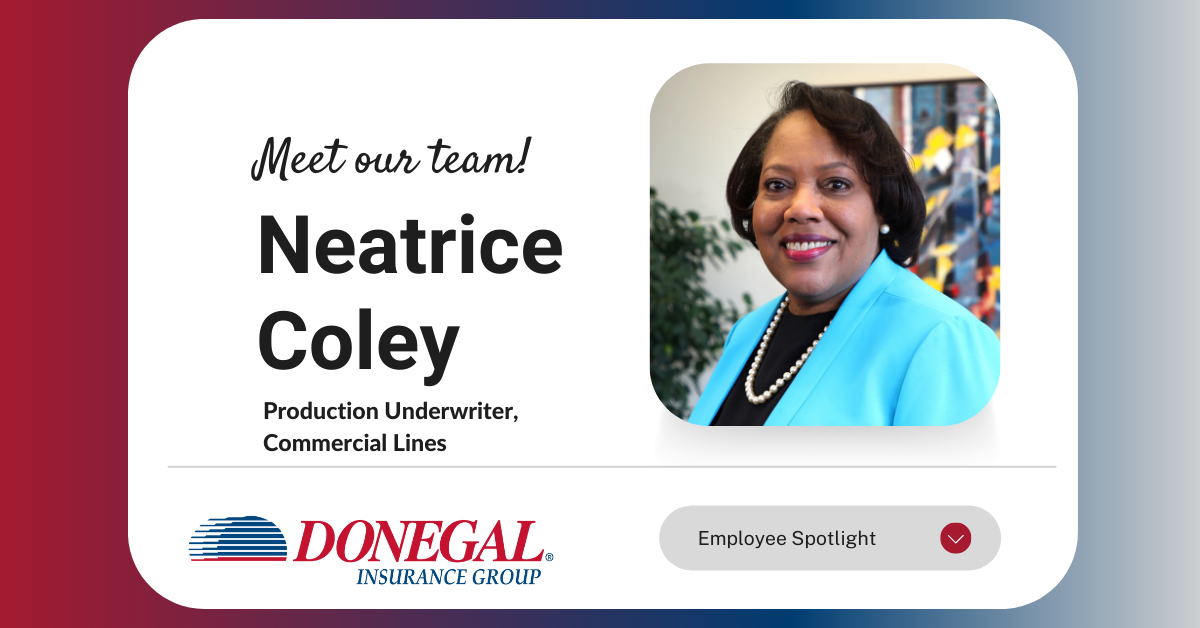 Donegal® celebrates Neatrice Coley, a key member of our Southeast Underwriting team!
We asked Neatrice a few questions to help you get to know her better:
Location: I am based in my hometown of Macon, Ga. A little trivia… Macon is the birthplace of Otis Redding, Little Richard and The Allman Brothers.
Years of service with Donegal: 11
What are three words you'd use to describe your job? Challenging, Interesting and Rewarding
What do you love most about the work that you do? Every day, I get the opportunity to learn something new and make to a difference in someone's life. Whether it's helping an agent put together the best quote proposal for a client or helping a co-worker understand a new coverage option, I get the chance to share my knowledge and experience, and often learn something new.
Why is the Southeast such a great place to be? The Southeast Region is the epitome of southern hospitality at its best! The people, food and culture are so authentic. The region offers an eclectic mix of both urban and rural venues, and something for everyone.
How do you enjoy spending your weekends? I enjoy watching movies- especially comedies! My all-time favorite is National Lampoon's Vacation- a close second is Dumb and Dumber.
If you could have dinner with any famous person, past or present, who would you choose? 
Michelle Obama
What is a quote that means something to you? "I've learned that people will forget what you said, people will forget what you did, but people will never forget how you made them feel." – Maya Angelou
What Neatrice's Donegal colleagues are saying:

"Neatrice is a real team player and a valuable member of our Southeast Region Underwriting Team. Her years of experience working in the Georgia and South Carolina markets have enabled Neatrice to establish strong relationships with our key agency partners. She has superior underwriting and technical skills that she has effectively utilized to accomplish our growth and profitability objectives in the Southeast. Our agents have consistently recognized Neatrice for being knowledgeable and responsive, adding underwriting value and providing an exceptional level of customer service".
Thanks for all that you do, Neatrice!