October is Cybersecurity Awareness Month! Stay safe with these tips.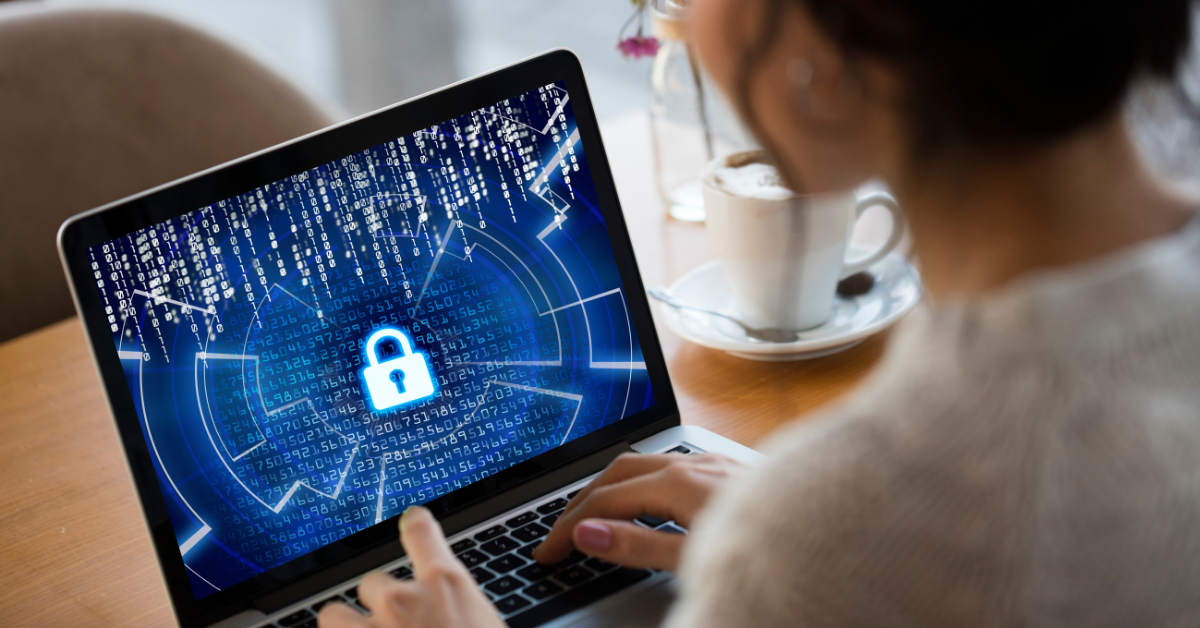 October is National Cybersecurity Awareness Month, which promotes and encourages individuals and organizations to own their role in protecting their part of cyberspace, stressing personal accountability and the importance of taking proactive steps to enhance cybersecurity.
The massive shift to remote work over the past two years has exposed increasing vulnerabilities, with criminals waiting in the wings to steal your peace of mind, and much more.
Statistics cited by the Cybersecurity & Infrastructure Security Agency (CISA) show the average cost of a data breach for a U.S. Company in 2020 to be a whopping $8.84 million. Furthermore, in 2020 alone, 47% of people living in the U.S. experienced personal identify thefts.
In 2020, CISA noted, a sharp increase was reported in cyberattacks that target businesses using stolen login information and passwords. Often, the vulnerability that gives cybercriminals access to systems is a preventable one- human error, such as employees failing to install software patches or clicking on malicious links.
By staying vigilant at all levels of the company- from top to bottom- you can stay one step ahead of criminals and reduce the likelihood of your business or yourself falling victim to cyberattack.
CISA recommends these tips to keep your data, customers, and capital safe:
1. Treat business information as personal information. 
Business data is more than trade secrets and company credit card accounts- it also includes employee information, identifiable through tax forms and payroll accounts. Never share Employee Personally Identifiable Information (PII) with unknown parties or over unsecured networks.
2. Don't use easy to guess passwords.
While "smart" technology is constantly evolving, it only works if used correctly by employees. Smart technology runs on data, meaning devices such as smartphones, laptop computers, wireless printers, and other devices are constantly exchanging data to complete tasks. Take proper security precautions and ensure correct configuration to wireless devices in order to prevent data breaches.
3. Stay current and up to date.
Keep your software updated to the latest version available and maintain your security settings by turning on automatic updates, so that you don't have to think about it. Furthermore, set your security software to run regular scans.  
4. Avoid oversharing on social media.
By searching Google and scanning your organization's social media sites, cybercriminals can easily gather information about those you do business with, as well as your internal human resources and financial departments. Employees should be cautious of oversharing on social media and should never conduct official business, exchange payment, or share PII on social media platforms.
Do you have remote employees, or are you working from home yourself?
CISA adds these additional tips:
Use only company-approved tools: Only use organization-approved software and tools for business, including company provided or approved video conferencing and collaboration tools to initiate and schedule meetings.
Secure your meeting: Tailor security precautions to be appropriate for the intended audience. Plan for what to do if a public meeting is disrupted. Take precautions to ensure your meeting is only attended by intended individuals.
Secure your information: Tailor your security precautions appropriately to the sensitivity of your data. Only share data necessary to accomplish the goals of your meeting.
Secure yourself: Take precautions to avoid unintentionally revealing information. Ensure home networks are secured. For more information, visit Telework Reference Materials For The At-Home Worker.
.